SYMPHORIA RAFFLE 2021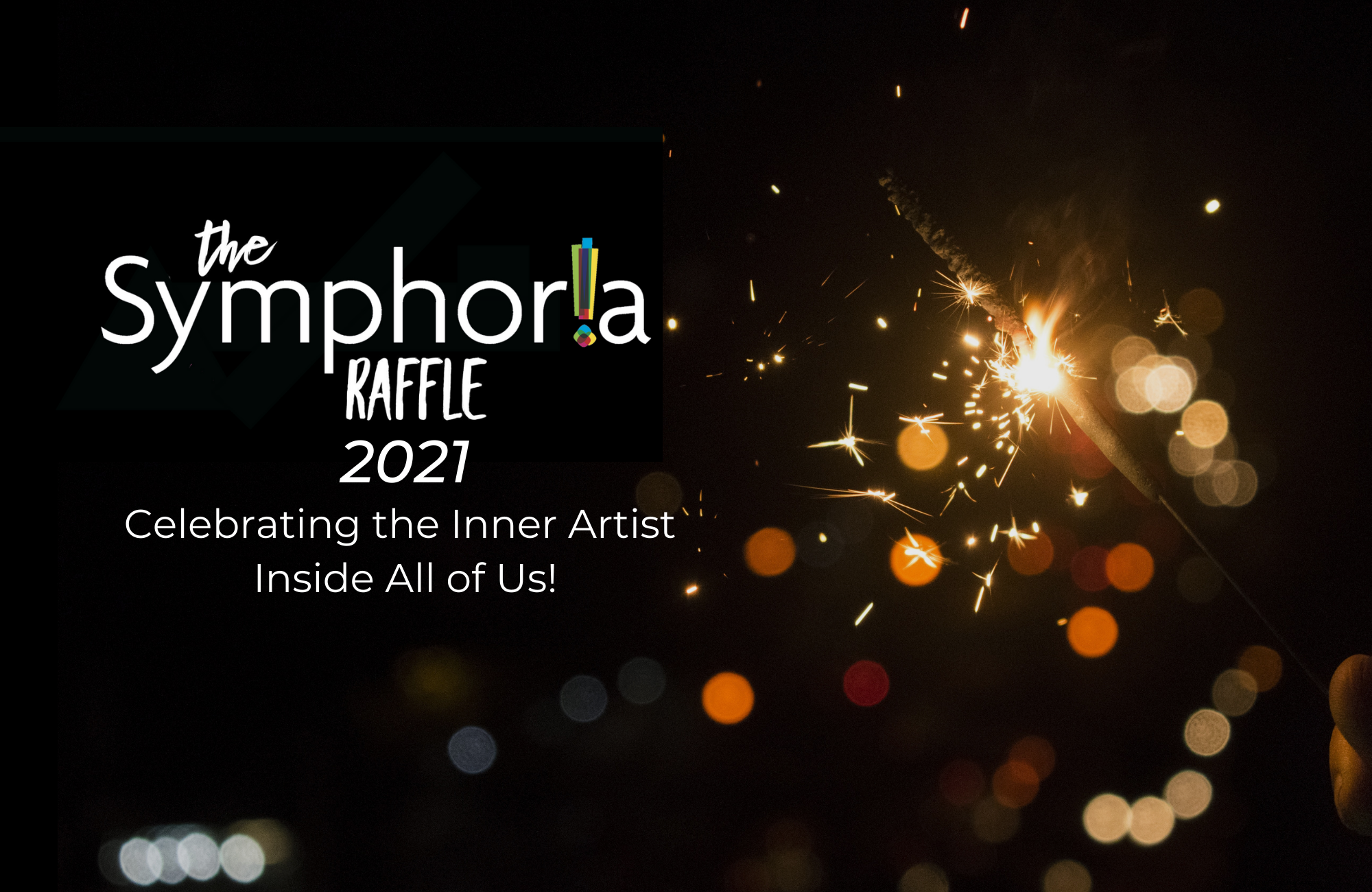 Thank you for choosing to buy your Symphoria Raffle ticket! Proceeds from the Raffle benefit the arts and educational programs of our world-class orchestra.
Here's what you need to know:
1. Win one of 10 amazing prizes!
Original Stained Glass Piece by Robert Oddy
$10,000 Cash
The Art of Conducting with Maestro Larry Loh, conducting lesson + Masterworks Series tickets
The Art of Arranging with Symphoria Principal Pops Conductor Sean O'Loughlin, arranging lesson + Pops Series tickets
The Art of Music Listening with Program Notes Annotator Peter Rabinowitz, curated personal playlist + Casual Series tickets
The Art of Sourdough Breadmaking with Kelly Covert
Cocoa & Concerts with Dana Huyge, artisanal cocoa mixes created for 4 Symphoria concerts of your choice (includes concert tickets)
The Art of Japanese Paper Marbling with Jessica King
The Art of Movement with Certified Yoga Instructor Xue Su, personal online yoga session
The Art of Stained Glass with Bob Oddy, stained glass lesson
2. Raffle tickets are $100 each and are not tax-deductible
3. Two ways you can purchase today:
Complete, print, and mail the Raffle Ticket Order form to 234 Harrison Street, Syracuse, NY 13202. Click here to access.
Call the Symphoria Box Office between 9:30 am and 3:30 pm Monday – Friday to purchase over the phone. (315)299-5598 (press 1)
*Raffle tickets cannot be sold online in New York State at this time. 
4. Your raffle ticket stub will be mailed as proof of purchase through the USPS.
5. Watch the drawing live online immediately following Symphoria's March 20 Masterworks concert. (Your raffle ticket purchase includes a 20% discount on tickets to the March 20 concert. You will find your discount code on your raffle ticket stub)
6. You don't need to be present to win.
7. You must be 18 or older to purchase a raffle ticket.
For more information, call the Box Office at (315)299-5598 (press 1) or email Info@ExperienceSymphoria.org