Subscribe Today!
Great Discounts On Seats: First-time subscribers receive 50% OFF! Symphoria subscriptions range from $128 to $544 for Masterworks, from $80 to $340 for Pops, from $96 to $140 for the Casual and $66 to $78 for Spark Series.
Save On ALL Single Tickets: Your subscription discount extends to any additional single tickets you may want to purchase throughout the season.
Bring Friends, Get a Discount: Your subscription includes a Symphoria "Buy One, Get One" vouchers, valid for the 2022-23 season. Use yours to grow the Symphoria family!
Meet The Musicians: Subscribers receive invitations to meet our orchestra musicians, guest artists and conductors at events throughout the season.
SERIES SUBSCRIPTION
Get first priority for seating, and ensure that the same seats are available for every performance.
SYMPHORIA UNLIMITED
With Symphoria Unlimited you can hear all of the great Symphoria concerts you want.  Receive best available seating for all Symphoria Series concerts.   Individual Symphoria Unlimited memberships are just $19.99 per month, and offer a single ticket for any regular series (masterworks, pops, casual, spark or kids) performance.  Family Symphoria Unlimited memberships are $29.99 per month, and include 2 adult and 2 kids tickets for any regular series performance.  Symphoria Unlimited membership are billed to your checking account on the 1st day of each month.   Seating in boxes, and section A are excluded from Symphoria Unlimited memberships.   Special events are also excluded from Symphoria Unlimited memberships.  In addition, Symphoria gives an additional Symphoria Unlimited membership to an adult in need every time a Symphoria Unlimited membership is purchased.
IN PERSON ATTENDANCE
In August 2022 we'll confirm information about COVID protocols for the 2022-23 season.
FLEXPACKS

FlexPacks offer the discount of a subscription with an ability to select your specific seat and more concert selection flexibility.  Choose any group of four, five, six or eight concerts, across all series. (Note: Seat selection varies from concert to concert.)
Tickets start at just $16 per concert ($8 if you are a new subscriber!)
Ticketing fees are waived for all subscribers
You'll save 25% on any additional single tickets you purchase throughout the season.
If you find that you can't make it to a concert you've selected, just exchange your ticket for another concert of your choice!
To purchase subscriptions or FlexPacks offline:
Call (315) 299-5598, ext. 201
Stop by 450 S. Salina Street, Suite 100, Syracuse, NY 13202
Box Office Hours: Monday – Friday 9:30am to 3:30pm and 1 hour prior to each performance at the venue
*PLEASE NOTE: All programs and artists are subject to change.
Eight Concert Series at Crouse Hinds Theater (Sept.-May). All performances are at 7:30pm on Saturdays.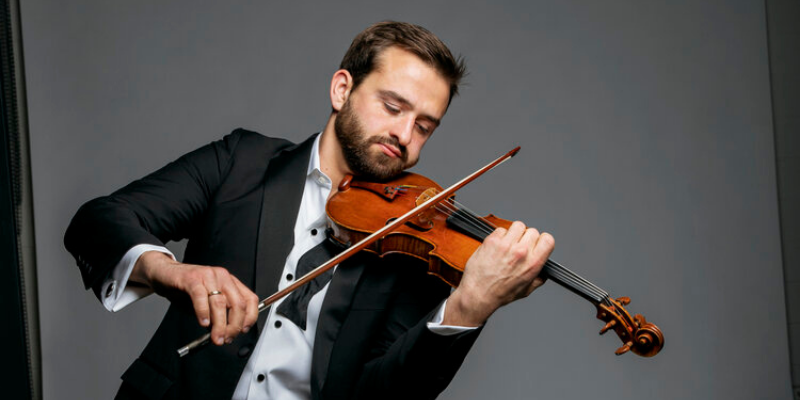 Symphoria opens its 10th anniversary season with Valerie Coleman's beautiful Umoja: Anthem of Unity. William Hagen returns to Syracuse performing Stravinsky's Violin Concerto and Rachmaninoff's Symphony No. 2 closes out the night.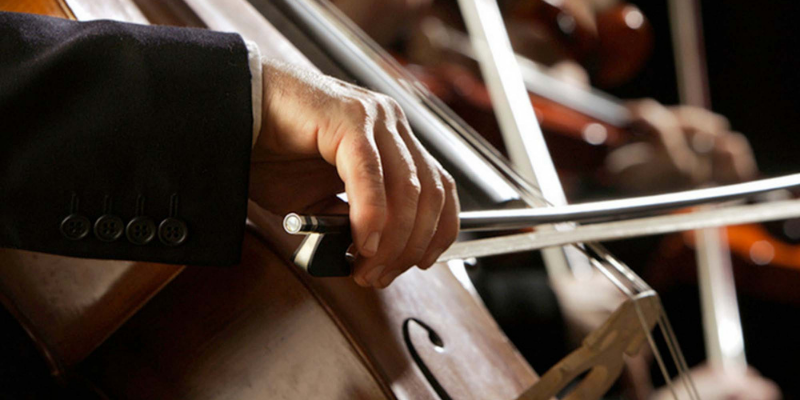 Symphoria opens with suffragette Ethel Smyth's On the Cliffs of Cornwall from the composer's opera, The Wreckers. Symphoria musicians Eduardo Sepúlveda, Rachel Koeth, Peter Rovit, and Heidi Hoffman take center stage in Haydn's Sinfonia Concertante. Sibelius' Symphony No. 2 takes us on a boundless journey.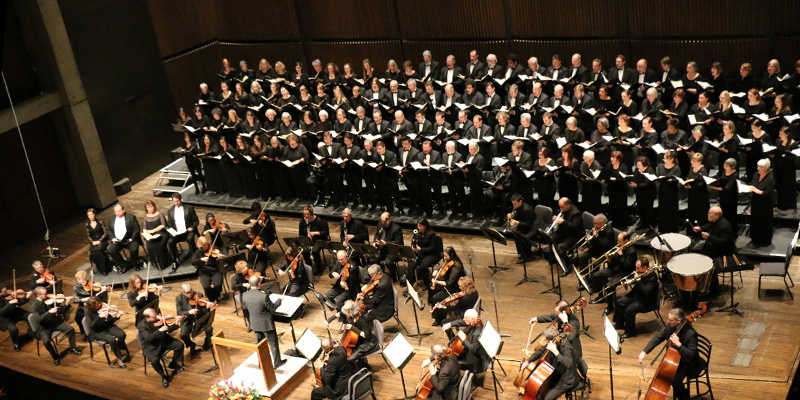 The Syracuse University Oratorio Society takes the stage with Symphoria performing Dona Nobis Pacem (Grant Us Peace).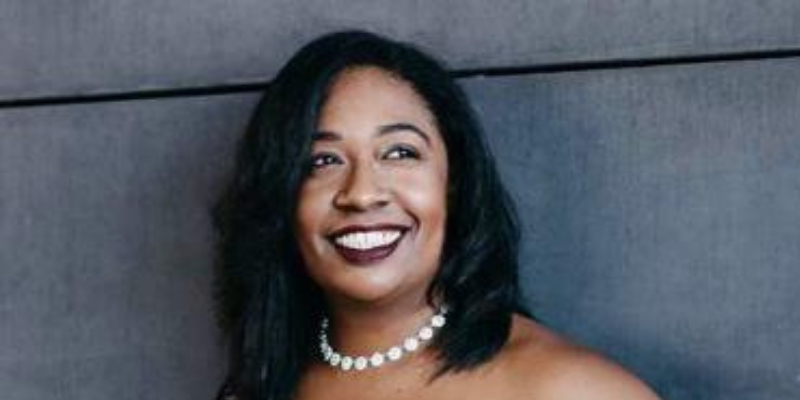 A champion of the music of Florence Price, Michelle Cann takes us on a journey with Price's Piano Concerto. Discover how Gabriela Lena Frank's Elegia Andina evokes power and grandeur of the Andes Mountains. Rediscover favorites Smetana's Ma Vlast: Vltava (The Moldau) and Dvorak's Symphony No. 8.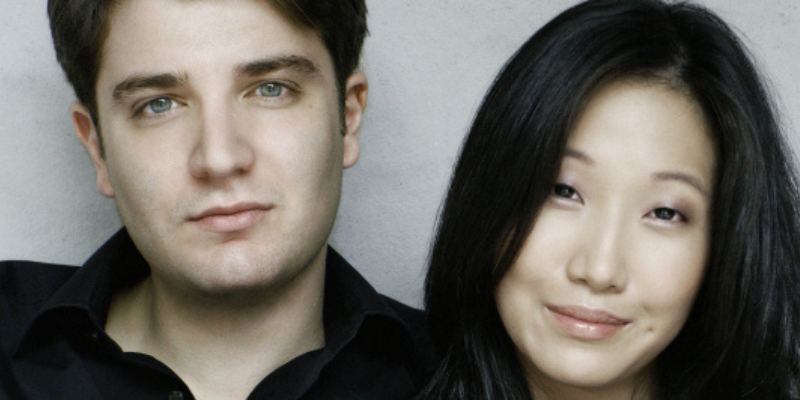 Married pianists Alessio Bax and Lucille Chung perform two piano concertos from the "power couple" of the romantic era, Clara and Robert Schumann. However, the night would be incomplete without including music by Schumann's protegé and close family friend, Johannes Brahms.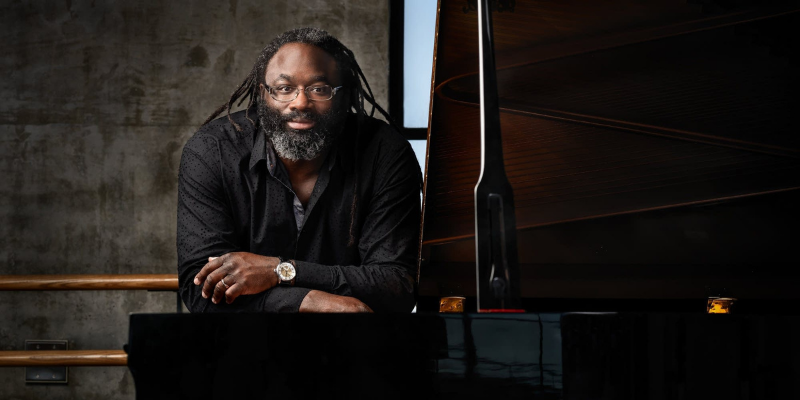 We begin with Symphoria composed by our Principal Pops Conductor, Sean O'Loughlin. You'll love Roberto Sierra's colorful Fandangos and Duke Ellington's Three Black Kings. Awadagin Pratt takes the stage to perform the New York premiere of Jessie Montgomery's Rounds for Piano and String Orchestra. The immortal words of Abraham Lincoln, conveyed through Copland's Lincoln Portrait complete this inspiring concert.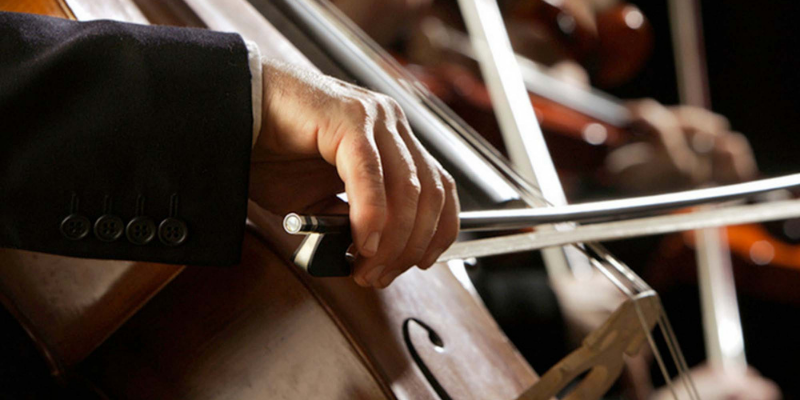 Coleridge-Taylor Perkinson's Sinfonietta for strings is followed by Mozart's Piano Concerto. Symphoria performs Schubert's Symphony No. 9 also known as the "Great."
MAHLER'S 2ND: ONWARD SYMPHORIA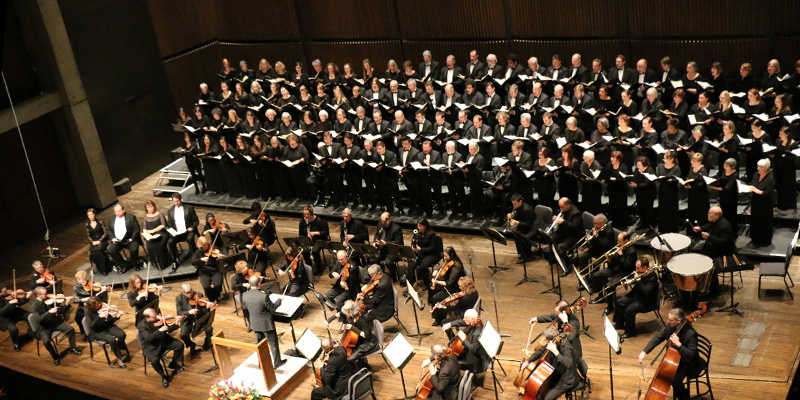 Symphoria and the Syracuse University Oratorio Society close the Masterworks Series with Mahler's Symphony No. 2 as we celebrate Symphoria's 10th Anniversary Season.
Five Concert Series at Crouse Hinds Theater (Oct.-May).  All performances are at 7:30pm on Saturdays.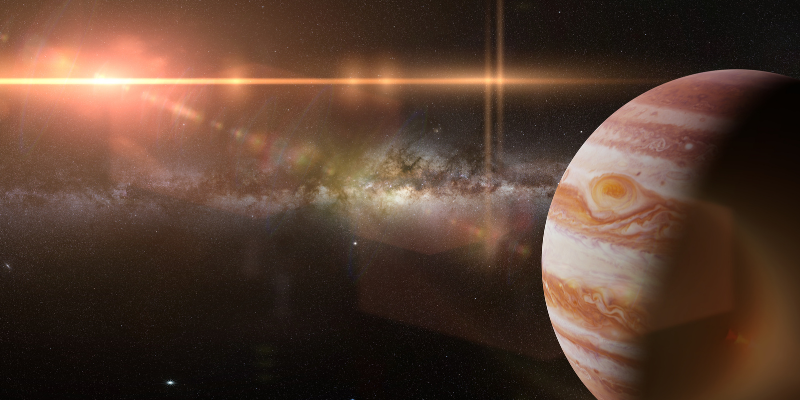 Set to the beautiful music of Strauss's "At the Beautiful Blue Danube," the film by astronomer Dr. José Francisco Salgado features images of Earth taken from NASA's International Space Station (ISS). Symphoria performs Holst's The Planets: Jupiter along with awe-inspiring images of the planet, historical illustrations, and space visualizations from NASA and ESA.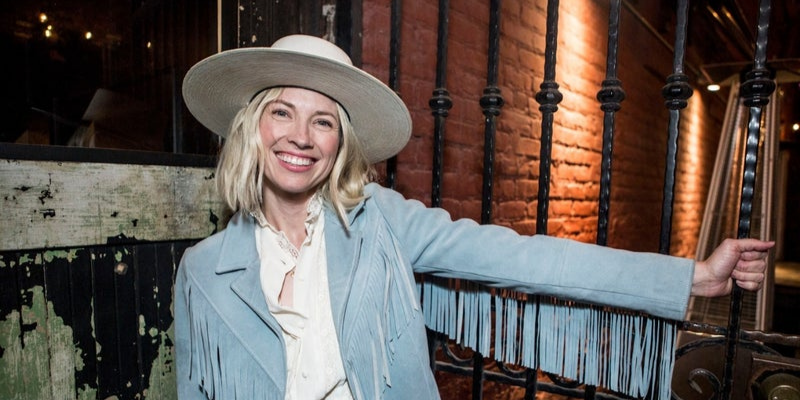 Celebrate the Season with your favorite holiday tunes. American Idol finalist and country music star Brooke White and the Syracuse Pops Chorus join Symphoria for CNY's favorite tradition. Additional matinee performance at 1:30 PM.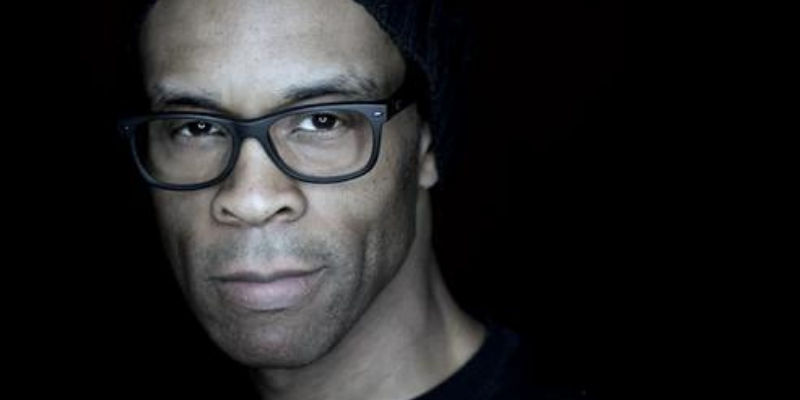 Denzal Sinclaire, one of Canada's most popular jazz vocalists, takes the stage with Symphoria to present the timeless music of Nat King Cole.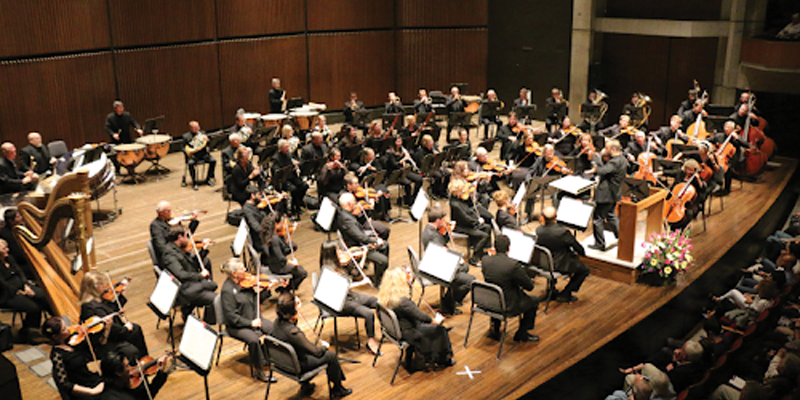 Symphoria performs music from the movie Fantasia along with local dancers.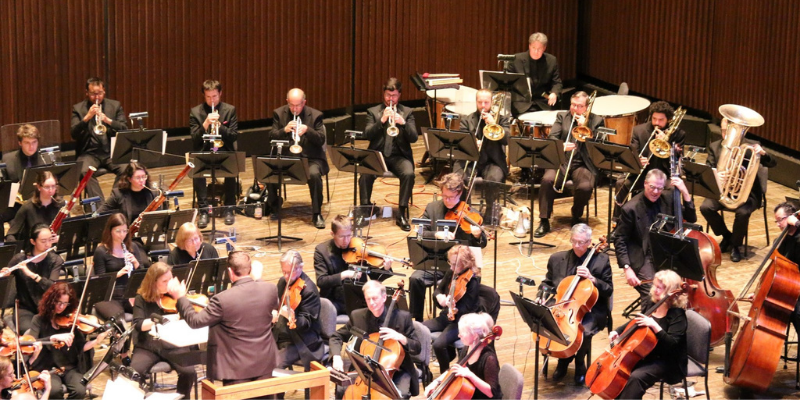 Music made famous by the reigning divas of Soul and R&B from Aretha Franklin, Tina Turner, Whitney Houston to Amy Winehouse, Alicia Keys and Adele will create an unforgettable experience.
Four Concert Series at Saint Paul's Syracuse • All performances at 3:00pm
We kick off Symphoria's Casual Series with Mozart's, Eine Kleine Nachtmusik (A Little Night Music) and Foote's Serenade for strings. Symphoria's principal clarinet, Allan Kolsky performs Copland's Concerto for Clarinet. Tchaikovsky's Serenade for Strings in C Major is sure to leave us on the right note.
If you're excited about May's performance of Mahler's Symphony No. 2, you'll love this concert! Symphoria opens with a Bach Suite arranged by Gustav Mahler followed by selected songs composed by his wife, Alma Mahler. Beethoven's Symphony No. 6 also known as the Pastoral Symphony takes us through Vienna's countryside.
Symphoria begins this program with baroque music, and then performs Carlos Simon's Elegy for strings and Wagner's symphonic poem Siegfried Idyll.
SYMPHORIA IN THE SPOTLIGHT
This program features Symphoria musicians performing concerti in various forms.
All performances at 7:00pm at various locations.
Symphoria lifts up rarely heard works by female composers with Heather Buchman conducting.
DARWIN AND THE ORIGINS OF MUSIC
In the "Descent of Man," Charles Darwin wrote, "I conclude that musical notes and rhythm were first acquired by the male or female progenitors of mankind for the sake of charming the opposite sex." In this performance, Symphoria brings Darwin's observations to life with help of performers from Syracuse Burlesque.
Einstein, Tesla, Edison, and other famous scientists were also musicians and music lovers. This concert explores their inventions, favorite music, and maybe their favorite beverages too!
All performances at 10:30am at Inspiration Hall.
Symphoria performs music of your favorite superheroes, including Batman, Wonder Woman, Spiderman, Superman, and more!
In this performance, Symphoria explores Charles Darwin's observations about the origins of music in this kid-friendly concert.
Einstein, Tesla, Edison, and other famous scientists were also musicians and music lovers. This concert explores their inventions and favorite music. This is the perfect show for your young musicians and young scientists!
FREQUENTY ASKED QUESTIONS
If you have other questions about subscriptions and the upcoming season, please call our box office at 315-299-5598.