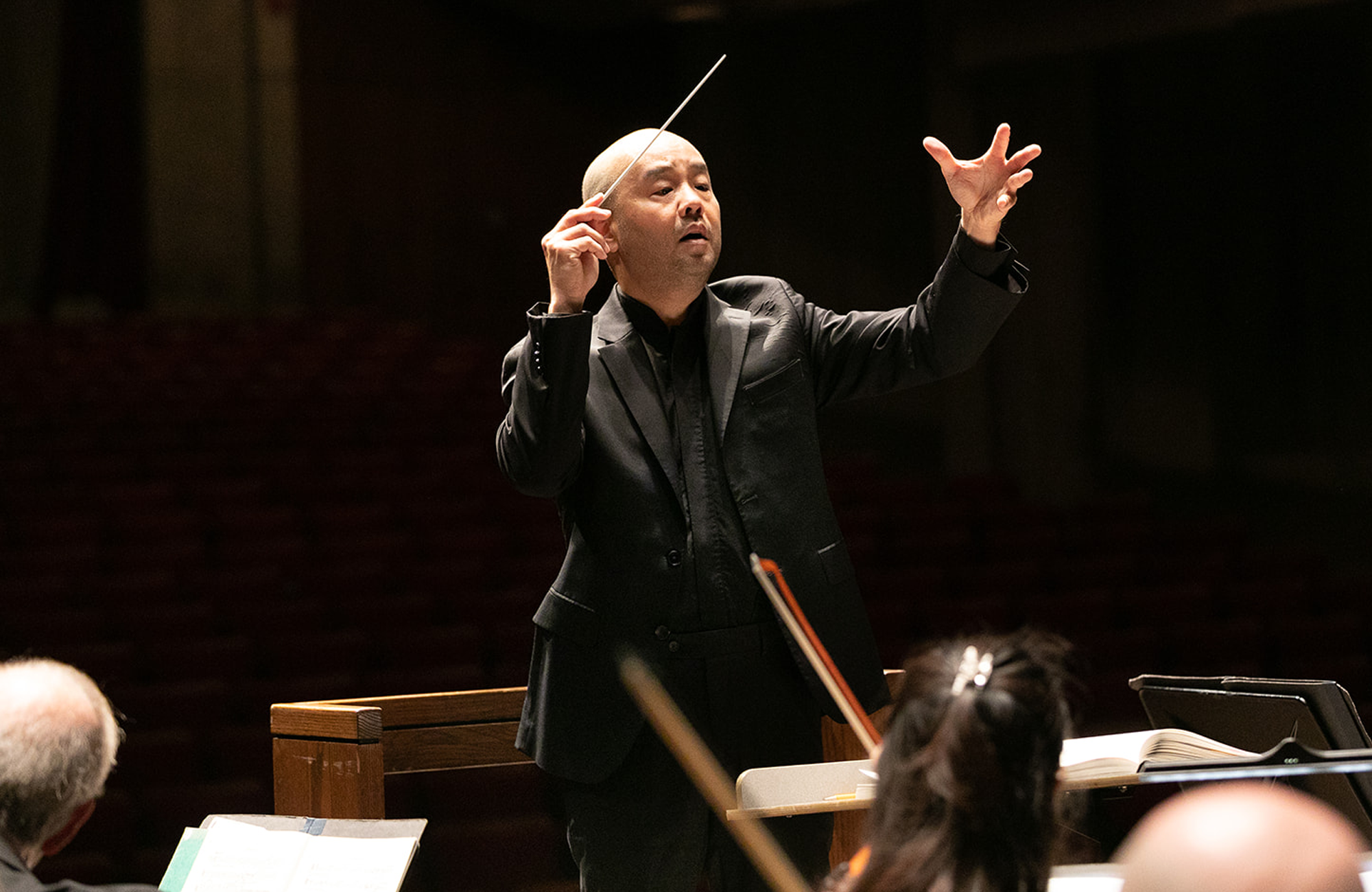 MAHLER'S 2ND: ONWARD SYMPHORIA
---
---
---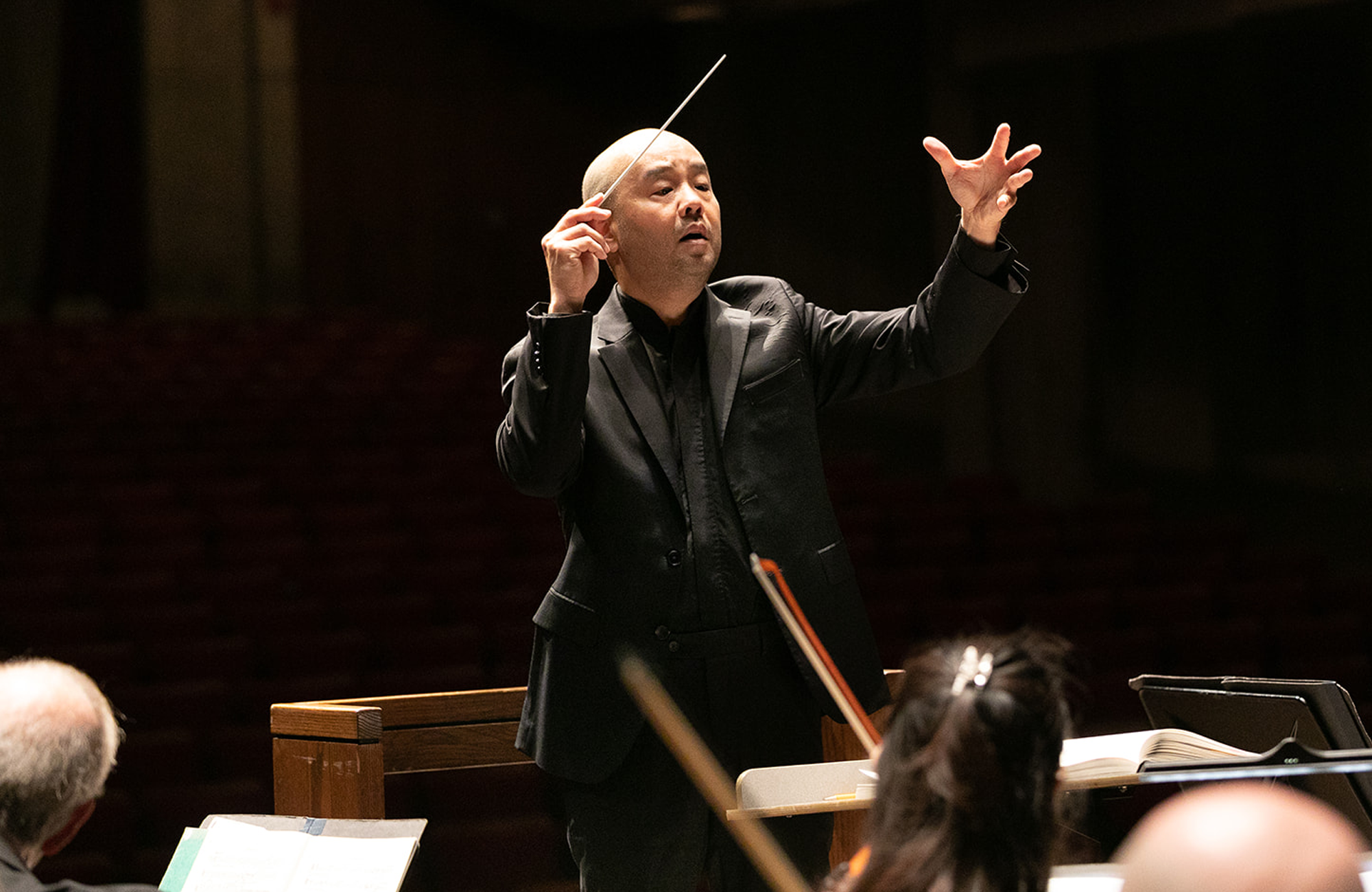 ---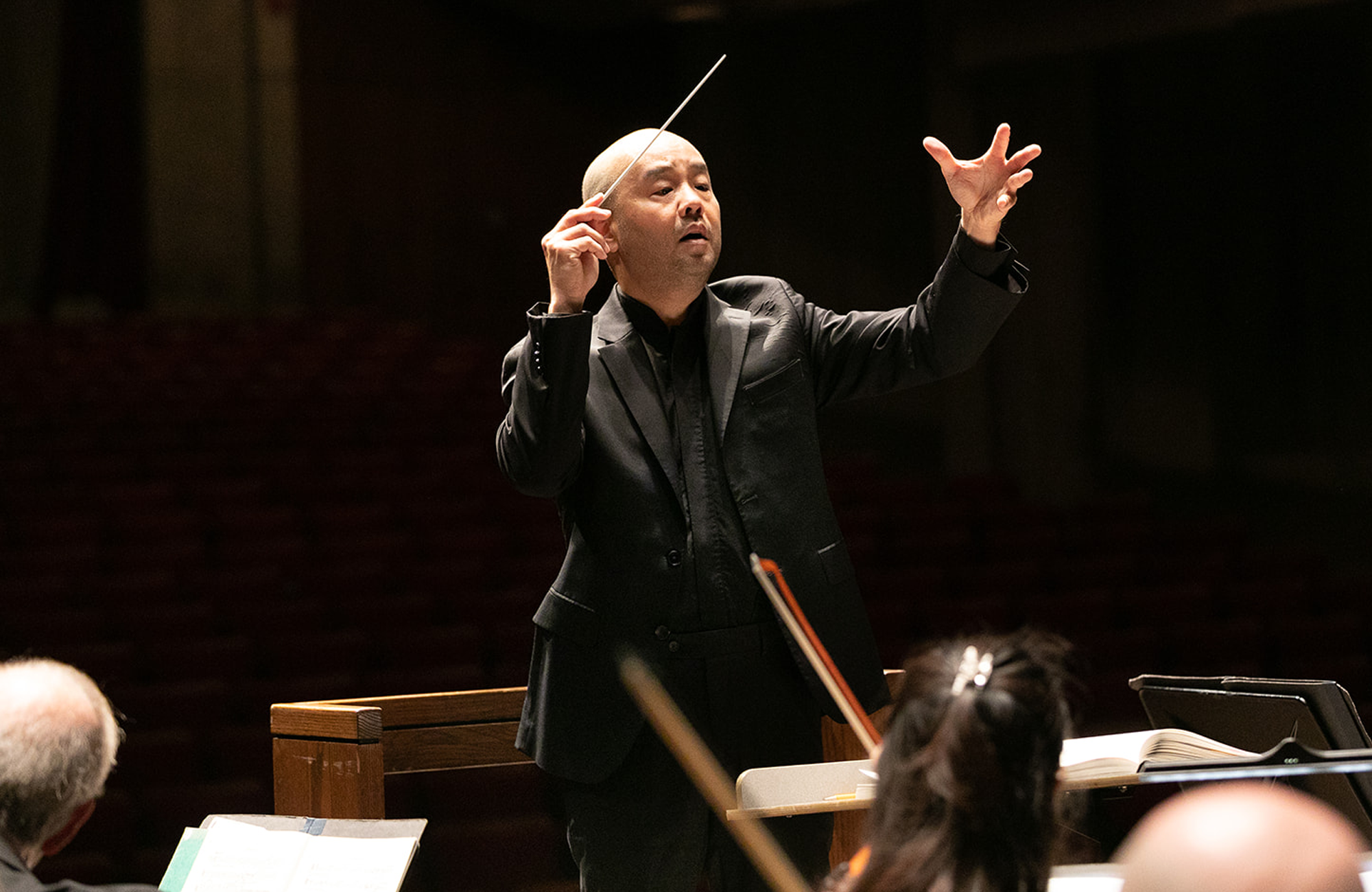 ---
About
---
April 15, 2023 @ 8:30 pm Oncenter Crouse Hinds Theater 421 Montgomery St. Syracuse , NY 13202
---
Program
---
GUSTAV MAHLER
Symphony No. 2 in C Minor (Resurrection)
I. Allegro maestoso
II. Andante moderato
III. In ruhig fliessender Bewegung
IV. Urlicht (Primeval Light)
V. Im Tempo des Scherzo
Ms. Whyte & Ms. Semerdjian
---
Thanks to our sponsors for this performance!
In memory of Evelyn Brenzel & Ann Marie Cronin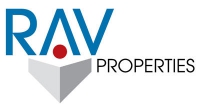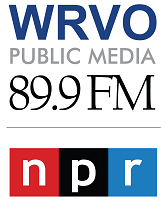 ---
---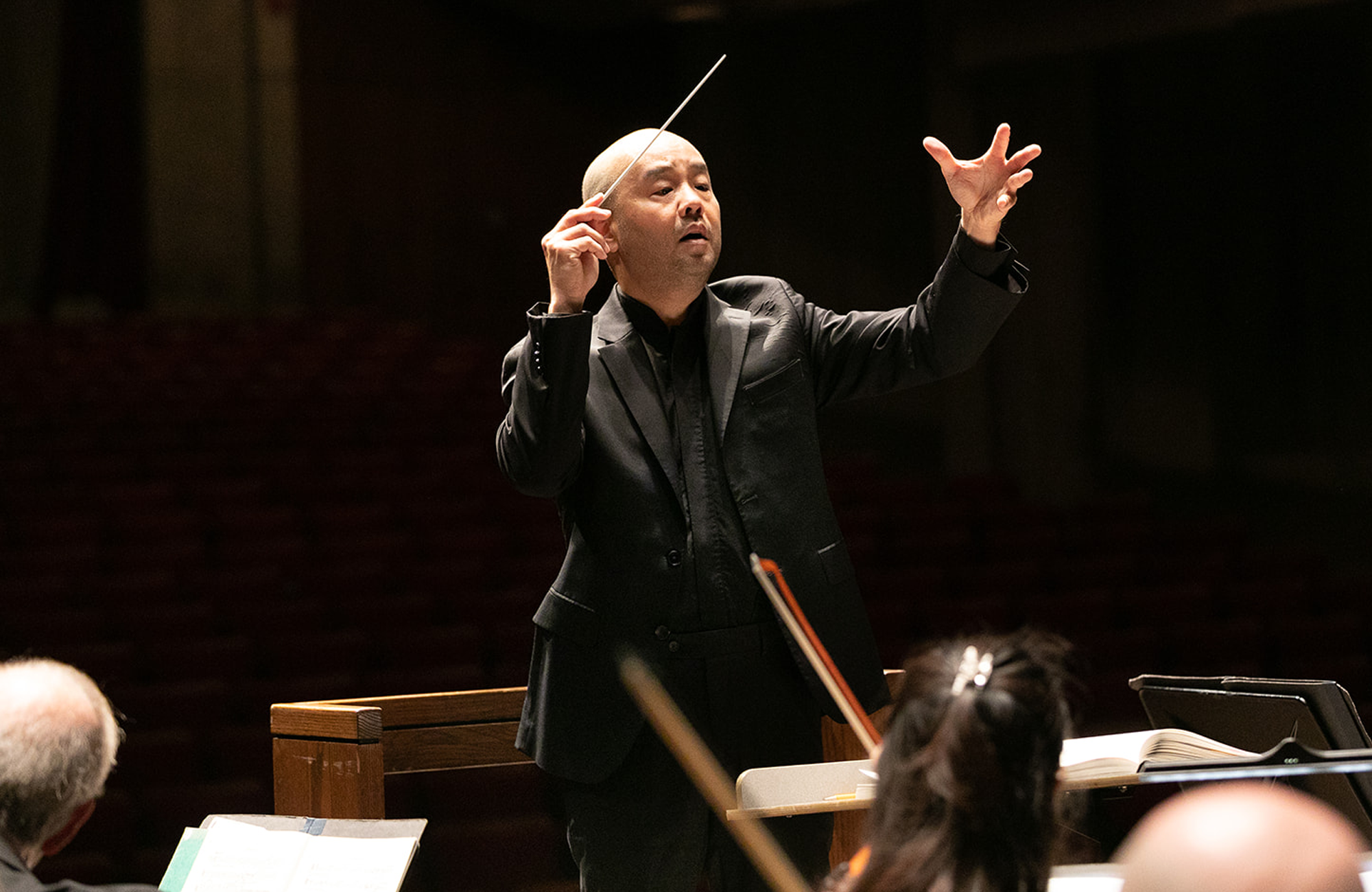 ---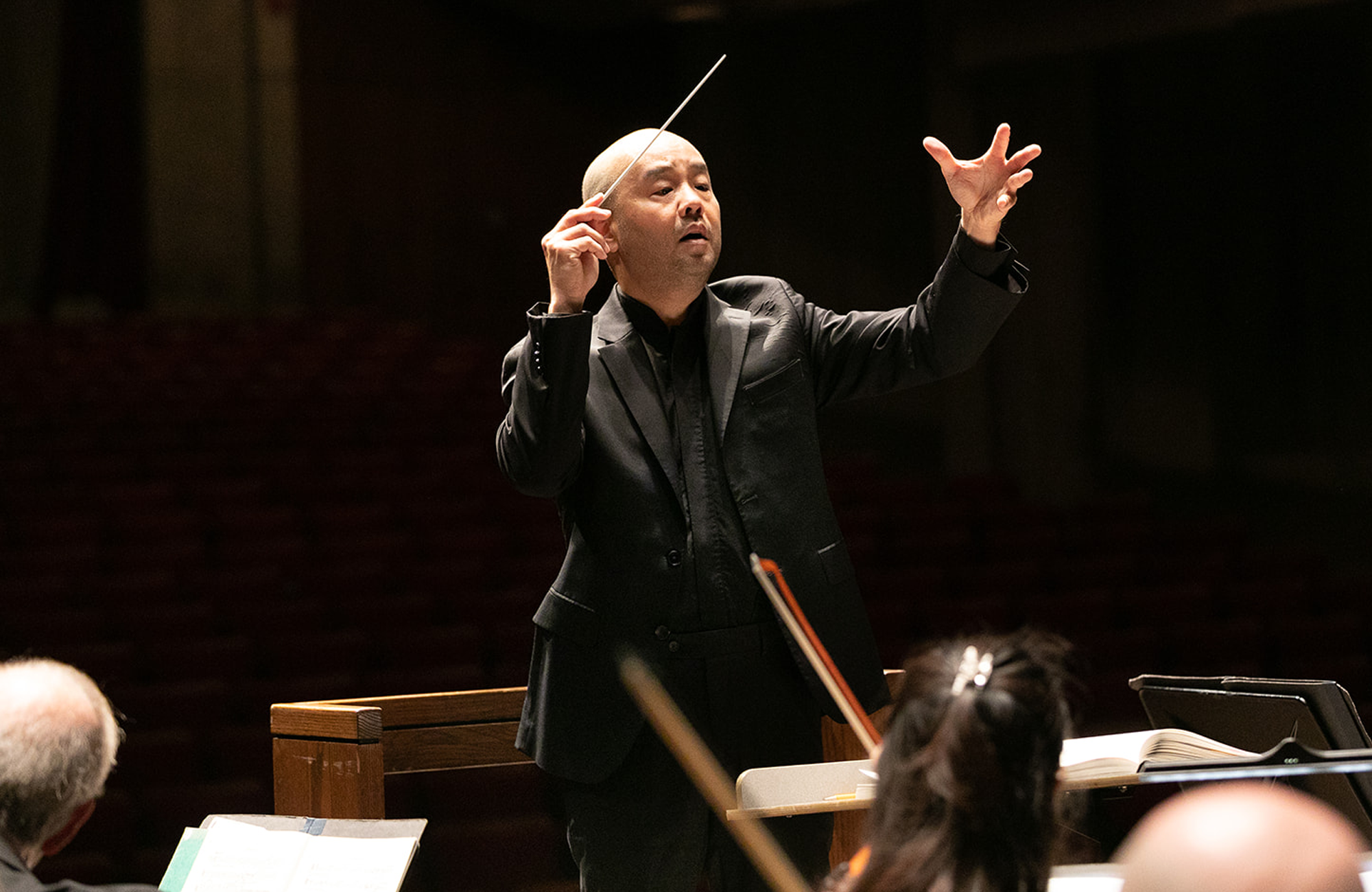 ---
Featured Artists
---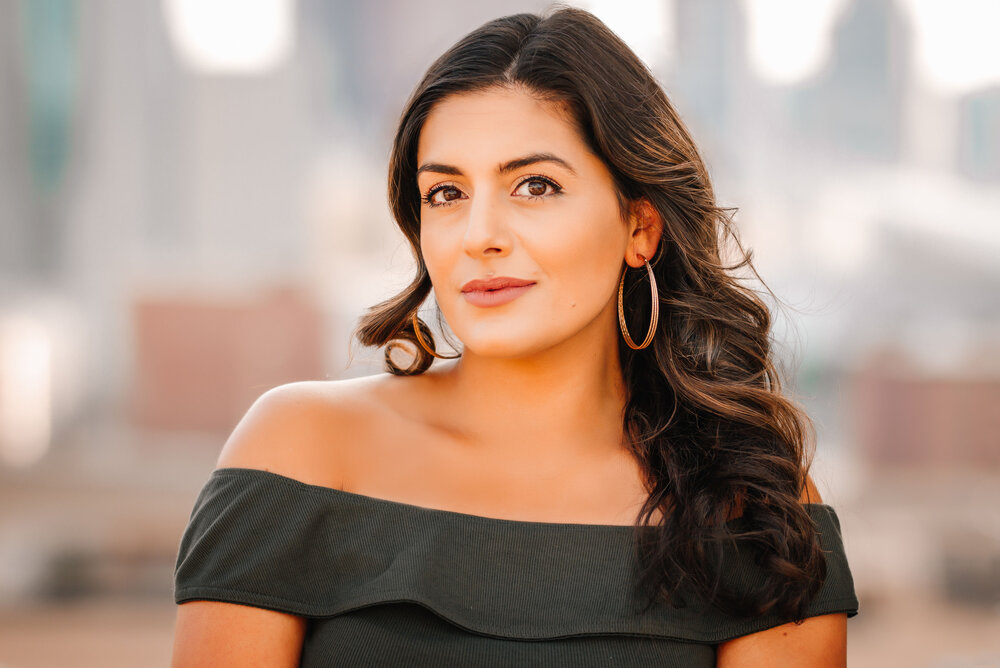 LAUREL SEMERDJIAN | mezzo-soprano
Laurel Semerdjian, an American mezzo-soprano of Armenian descent, has recently been hailed as "a dramatic and musical tour de force" (Pittsburgh Tribune) for her portrayal of Asakir in Pittsburgh Opera's production of Mohammed Fairouz's Sumeida's Song. Her voice has been praised for its "guttural low notes" (...
Laurel Semerdjian, an American mezzo-soprano of Armenian descent, has recently been hailed as "a dramatic and musical tour de force" (Pittsburgh Tribune) for her portrayal of Asakir in Pittsburgh Opera's production of Mohammed Fairouz's Sumeida's Song. Her voice has been praised for its "guttural low notes" (Pittsburgh Post Gazette) and "appealing weight, intensity and flexibility".
In January 2020, Ms. Semerdjian returned to Pittsburgh Opera, singing the role of Bradamante in Handel's Alcina and in the spring of 2020, Ms. Semerdjian made a company debut with Florentine Opera, singing the title role in Le Tragédie de Carmen, and was slated to return to Resonance Works to debut the role of Maddalena in Rigoletto and Symphony Tacoma for their Mozart Requiem (COVID19). During the 20-21 season, Ms. Semerdjian was slated to make a role debut with Young Victorian Theater Company as Ruth in The Pirates of Penzance, a return to Opera Southwest as Geneviève in Pelléas et Mélisande and was to join the Cape Symphony as the mezzo soloist in Beethoven's Ninth Symphony (COVID19- postponed to 2022). In the spring of 2021, Ms. Semerdjian returned to Sarasota Opera in the role of Marianna in their production of Il Signor Bruschino and this summer, she will make her Missouri Symphony debut in their Opera Gala. In the fall of 2021, Ms. Semerdjian will be featured in a filmed project entitled Heroes which is co-produced by Resonance Works and Decameron Opera Coalition and will also join Symphony Tacoma as the mezzo soloist in Messiah and Mozart's Requiem, Opera Southwest for their NYE gala, and will make her Madison Opera debut as Public Opinion in Orpheus in the Underworld.
During the 2018–2019 season, Ms. Semerdjian returned to Pittsburgh Opera as Suzuki in Madama Butterfly, sang the title role of Benazir Bhutto in a workshop of Mohammed Fairouz's Bhutto with Pittsburgh Opera / Beth Morrison Projects, joined Symphony Tacoma as the alto soloist in Handel's Messiah, rejoined Tacoma Opera for her debut in the title role of The Rape of Lucretia, and performed with Syracuse's Symphoria as mezzo soloist in Haydn's Mass in Time of War and Beethoven's Symphony No. 9. In the summer of 2019, Ms. Semerdjian made company debuts as Flora in La traviata with Summer Garden Opera and Dorabella in Così fan tutte with Inland Northwest Opera. In the fall of 2019, Ms. Semerdjian returned to Pittsburgh Symphony in the Bruckner Te Deum and made her Opera Southwest debut in Bottesini's rarely performed Alì Babà.
During the 2017–2018 season, Ms. Semerdjian returned to both Sarasota Opera, as Flora in La traviata, and Syracuse Opera, as Suzuki in Madama Butterfly. She made company debuts with St. Petersburg Opera (Florida) as Dritte Dame in Die Zauberflöte, with Pittsburgh's Resonance Works as Ježibaba in Rusalka, and with Washington Concert Opera debut as guest soloist in their Opera's Greatest Heroines gala concert. She also performed both Beethoven's Symphony No. 9 and Haydn's Mass in Time of War with Washington DC's Cathedral Choral Society at the Washington National Cathedral.
Ms. Semerdjian made several significant role debuts throughout the 2016–2017 season. In her return to Bellevue City Opera she performed her first Dorabella in Così fan tutte, and in October 2016 she made her Syracuse Opera debut as Tisbe in La Cenerentola. In early 2017, Ms. Semerdjian returned to Sarasota Opera for her initial performances of the role of Suzuki in Madama Butterfly. She also made her Westmoreland Symphony Orchestra debut with her first performances of Beethoven's Symphony No. 9.
Ms. Semerdjian also fulfilled two seasons as a Resident Artist with Pittsburgh Opera (2014–2016). Her responsibilities included performances of the roles of Mother Goose in The Rake's Progress, Meg in Little Women, Gertrude Stein in Ricky Ian Gordon's opera 27, Fenena in Nabucco, Emilia in Otello, Eduige in Rodelinda, Asakir in Sumeida's Song, and covering the title role of Carmen. In the summer of 2015 she performed the role of Cherubino in Bellevue City Opera's inaugural production of Le nozze di Figaro, and in the summer of 2014 she performed the role of Mercédès in Carmen as a Vocal Fellow at Music Academy of the West, under the guidance of legendary mezzo-soprano Marilyn Horne. As an Apprentice Artist with Sarasota Opera, she covered the role of Inez in the company's 2014 production of Il trovatore.
During the 2012–2013 season Ms. Semerdjian was an Emerging Artist with the Dallas Opera. She performed the role of Veronica in Bizet's Dr. Miracle in outreach performances in local schools as well as at the Winspear Opera House with the Dallas Opera Orchestra. She also covered the role of Sonia in the Dallas Opera's production of Argento's The Aspern Papers.
Ms. Semerdjian holds a Master of Music in Vocal Performance from the University of North Texas and a Bachelors of Music in Vocal Arts with a minor in Music Industry from the University of Southern California.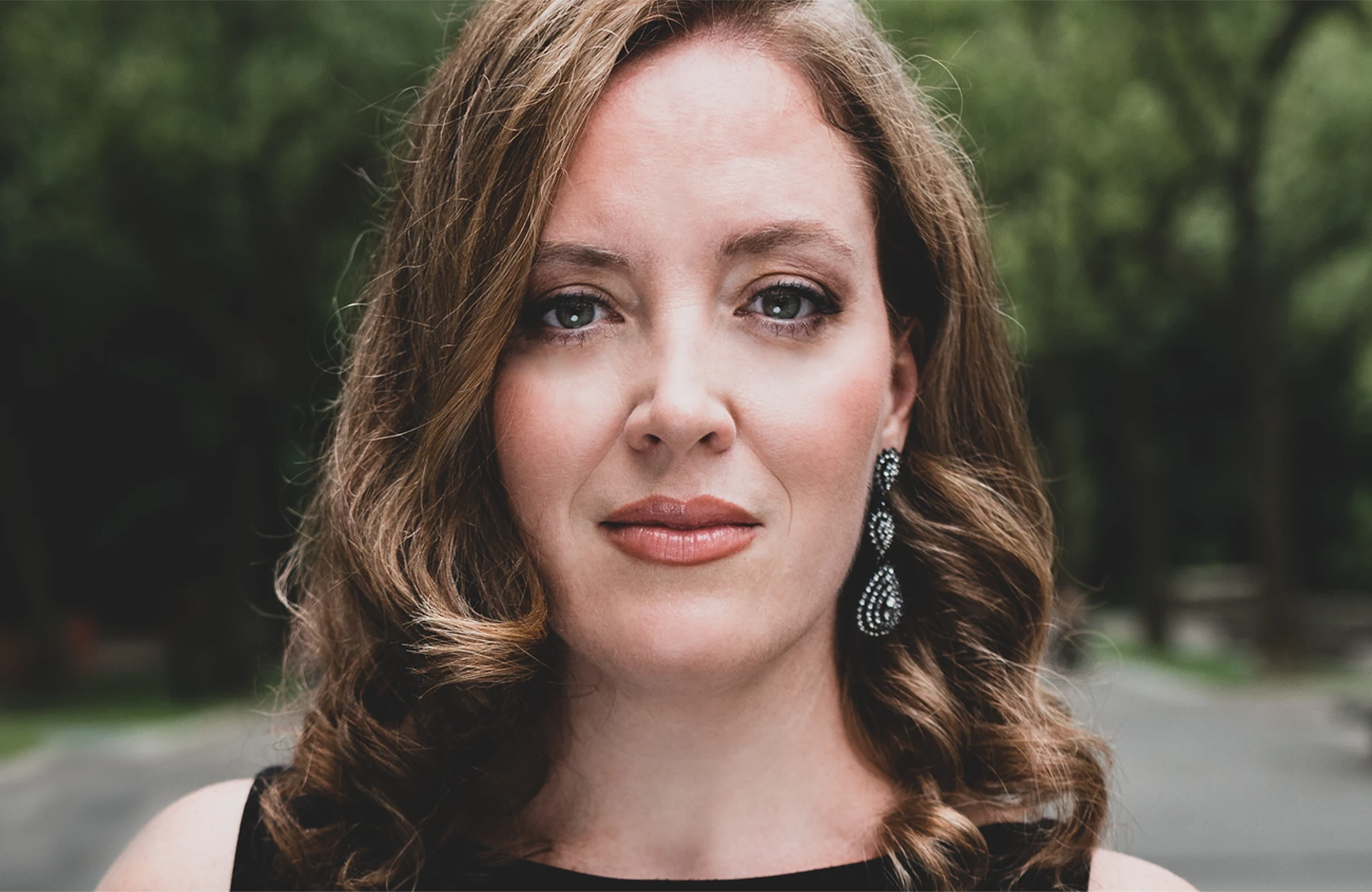 KATHERINE WHYTE | soprano
Katherine Whyte has delighted audiences and critics alike on opera and concert stages across her native Canada, the United States and Europe. Opera Today has praised her "keen artistic sensibility" while the San Francisco Classical Voice singled out "her glamorous, vibrato-rich voice". Following her Metropolitan Opera debut in 2007 in ...
Katherine Whyte has delighted audiences and critics alike on opera and concert stages across her native Canada, the United States and Europe. Opera Today has praised her "keen artistic sensibility" while the San Francisco Classical Voice singled out "her glamorous, vibrato-rich voice". Following her Metropolitan Opera debut in 2007 in Strauss' Die Ägyptische Helena, she has returned to the company for productions of Iolanta, Rigoletto, Jenufa, The Gambler, The Enchanted Island, Two Boys, Parsifal, Don Giovanni, Così fan tutte, and Suor Angelica.
Recent and upcoming engagements for Ms. Whyte include her celebrated Countess Almaviva in Le nozze di Figaro with Intermountain Opera Bozeman; her debut with Syracuse's Symphoria performing Poulenc's Gloria; a return to New Choral Society as soprano soloist in Carmina Burana; a solo recital at Gordon College, her debut with Heartbeat Opera as Agathe in Der Freischütz; and Fiordiligi in Così fan tutte with Opera Grand Rapids.
The 2018-19 season for Ms. Whyte included Beethoven's Ninth Symphony with the Louisiana Symphony, joining Opera Hong Kong as Donna Anna in Don Giovanni, Adina in L'elisir d'amore with Grand Junction Symphony Orchestra, and returning to The Metropolitan Opera for their production of Suor Angelica. The 2017-2018 season saw her back at The Metropolitan Opera for Parsifal as well as appearing in concert with the Mountain View International Festival of Song and the Orquesta Sinfonica Mineria for Beethoven's Ninth Symphony. Additionally, she appeared with both Charlottesville Opera and the Norwalk Symphony as the Countess in Le nozze di Figaro. The 2016-2017 season included her return to The Metropolitan Opera for productions of Jenufa and Rigoletto, a debut with the Edmonton Symphony for Handel's Messiah, Fauré's Requiem with Manhattan Concert Productions at Carnegie Hall, and her debut with the Qingdao Symphony Orchestra in China. The 2015-2016 season saw her debut with the Dallas Opera as Pousette in Manon, a return to the Metropolitan Opera for their production of Rigoletto, the Countess in Le nozze di Figaro with Opera Saratoga, and concerts with the Kaohsiung Symphony Orchestra and the Orchestra of China's National Opera at the Meet in Beijing Arts Festival.
Other notable operatic appearances include the title role of Iphigénie en Tauride and Iris in Semele with Canadian Opera Company, the Countess in Le nozze di Figaro with the Princeton Festival, her Vancouver Opera debut as Donna Anna in Don Giovanni, Gilda in Rigoletto with English National Opera, the Countess in Le nozze di Figaro with Virginia Opera and Opera Hamilton, Pamina in Die Zauberflöte with Michigan Opera Theatre, Euridice in Gluck's Orfeo ed Euridice with Atlanta Opera, and Iphis in Handel's Jephta with Opéra National de Bordeaux.
Ms. Whyte's appearances on the concert stage include Beethoven's Mass in C Major, Stravinsky's Pulcinella, Mozart's Requiem, and Handel's Messiah with the Houston Symphony, Neilsen's Symphony No. 3 with the San Francisco Symphony, Carmina burana and Beethoven's Symphony No. 9 with the National Chorale, Beethoven's Symphony No. 9 with the Arkansas Symphony Orchestra, Mozart's Mass in C-minor with the Vancouver Symphony, Brahms' Ein deutsches Requiem with the Orquesta Sinfónica Nacional de Costa Rica, Mendelssohn's A Midsummer Night's Dream with the Colorado Symphony, Handel's Messiah with the National Symphony Orchestra, Beethoven's Ninth Symphony with the Orquesta Sinfonica Nacional, Mozart's Requiem with the Alabama Symphony Orchestra, and Handel's Messiah with the New Choral Society. The winner of the 2007 Alice Tully Recital Competition, Ms. Whyte made her Carnegie Hall debut in Solo recital at Weill Hall in 2008.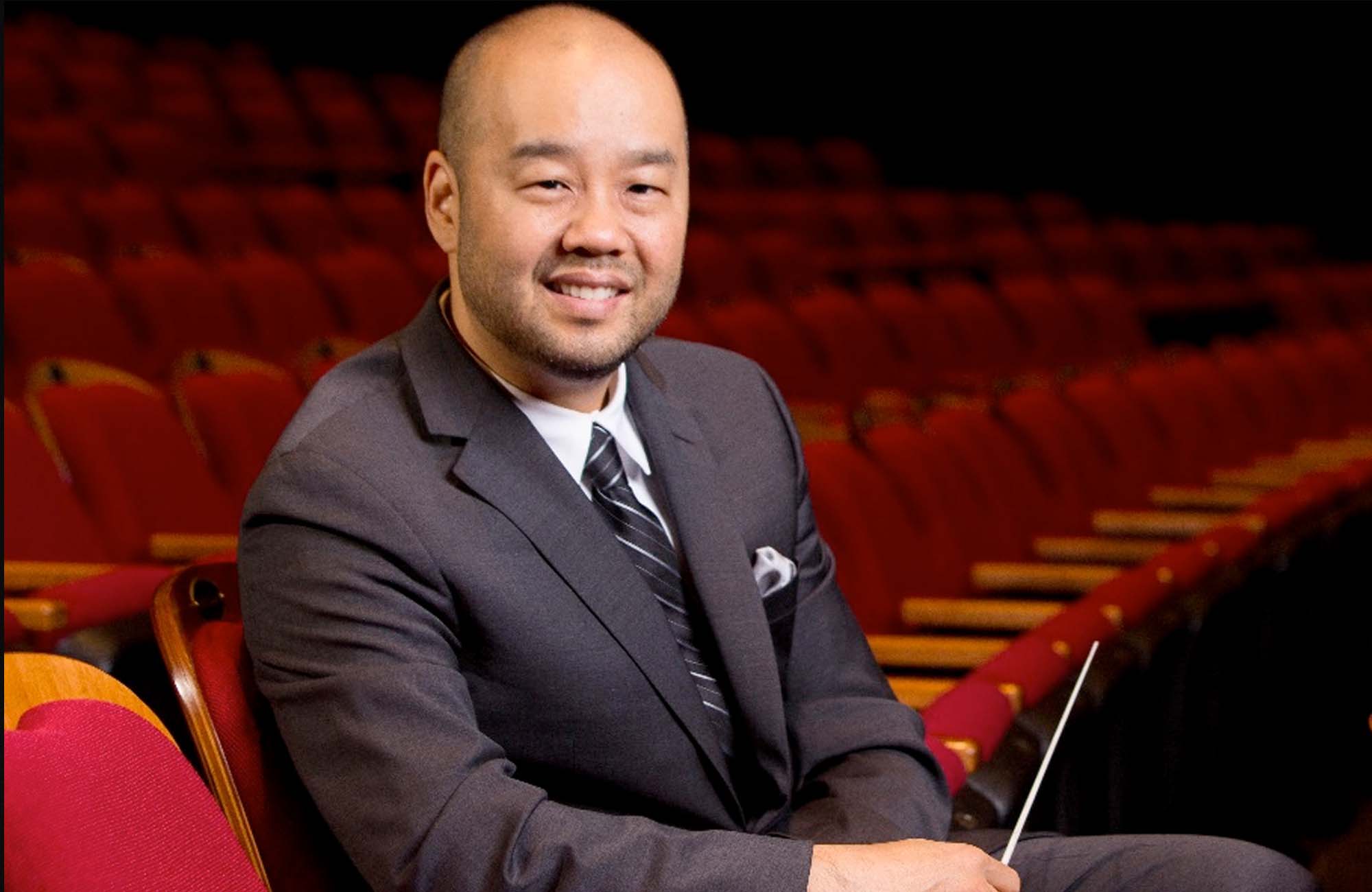 LAWRENCE LOH | conductor
Described as bringing an "artisan storyteller's sensitivity… shaping passages with clarity and power via beautifully sculpted dynamics… revealing orchestral character not seen or heard before" (Arts Knoxville) Lawrence Loh enjoys a dynamic career as a conductor of orchestras all over the world.
As Music ...
Described as bringing an "artisan storyteller's sensitivity… shaping passages with clarity and power via beautifully sculpted dynamics… revealing orchestral character not seen or heard before" (Arts Knoxville) Lawrence Loh enjoys a dynamic career as a conductor of orchestras all over the world.
As Music Director of Symphoria, Lawrence Loh has helped to build a 21st century model of a modern symphony orchestra. "The connection between the organization and its audience is one of the qualities that's come to define Syracuse's symphony as it wraps up its 10th season, a milestone that might have seemed impossible at the beginning," (Syracuse.com) Symphoria and Lawrence Loh show that it is possible to create a "new, more sustainable artistic institution from the ground up."
Appointed Assistant Conductor of the Pittsburgh Symphony in 2005, Mr Loh was quickly promoted to Associate and Resident Conductor within the first three years of working with the PSO. Always a favorite among Pittsburgh audiences, Loh returns frequently to his adopted city to conduct the PSO in a variety of concerts. Mr. Loh previously served as Music Director of the West Virginia Symphony Orchestra, Music Director of the Northeastern Pennsylvania Philharmonic, Artistic Director and Principal Conductor of the Syracuse Opera, Music Director of the Pittsburgh Youth Symphony Orchestra, Associate Conductor of the Dallas Symphony Orchestra, Associate Conductor of the Colorado Symphony Orchestra and Music Director of the Denver Young Artists Orchestra.
Mr. Loh's recent guest conducting engagements include the San Francisco Symphony, Dallas Symphony, North Carolina Symphony, Baltimore Symphony, Sarasota Orchestra, Florida Orchestra, Pensacola Symphony, Atlanta Symphony, National Symphony, Detroit Symphony, San Diego Symphony, Seattle Symphony, National Symphony (D.C.), Utah Symphony, Rochester Philharmonic, Indianapolis Symphony, Calgary Philharmonic, Buffalo Philharmonic, Albany Symphony and the Cathedral Choral Society at the Washington National Cathedral. His summer appearances include the festivals of Grant Park, Boston University Tanglewood Institute, Tanglewood with the Boston Pops, Chautauqua, Sun Valley, Shippensburg, Bravo Vail Valley, the Kinhaven Music School and the Performing Arts Institute (PA).
As a self-described "Star Wars geek" and film music enthusiast, Loh has conducted numerous sold-out John Williams and film music tribute concerts. Part of his appeal is his ability to serve as both host and conductor. "It is his enthusiasm for Williams' music and the films for which it was written that is Loh's great strength in this program. A fan's enthusiasm drives his performances in broad strokes and details and fills his speaking to the audience with irresistible appeal. He used no cue cards. One felt he could speak at filibuster length on Williams' music." (Pittsburgh Tribune)
Mr Loh has assisted John Williams on multiple occasions and has worked with a wide range of pops artists from Chris Botti and Ann Hampton Calloway to Jason Alexander and Idina Menzel. As one of the most requested conductors for conducting Films in Concert, Loh has led Black Panther, Star Wars (Episodes 4-6), Jaws, Nightmare Before Christmas, Jurassic Park, Casablanca, The Wizard of Oz and Singin' in the Rain, among other film productions.
Lawrence Loh received his Artist Diploma in Orchestral Conducting from Yale, his Masters in Choral Conducting from Indiana University and his Bachelor of Arts and Certificate of Management Studies from the University of Rochester. Lawrence Loh was born in southern California of Korean parentage and raised in Carlisle, Pennsylvania. He and his wife Jennifer have a son, Charlie, and a daughter, Hilary. Follow him on instagram @conductorlarryloh or Facebook at @lawrencelohconductor or visit his website, www.lawrenceloh.com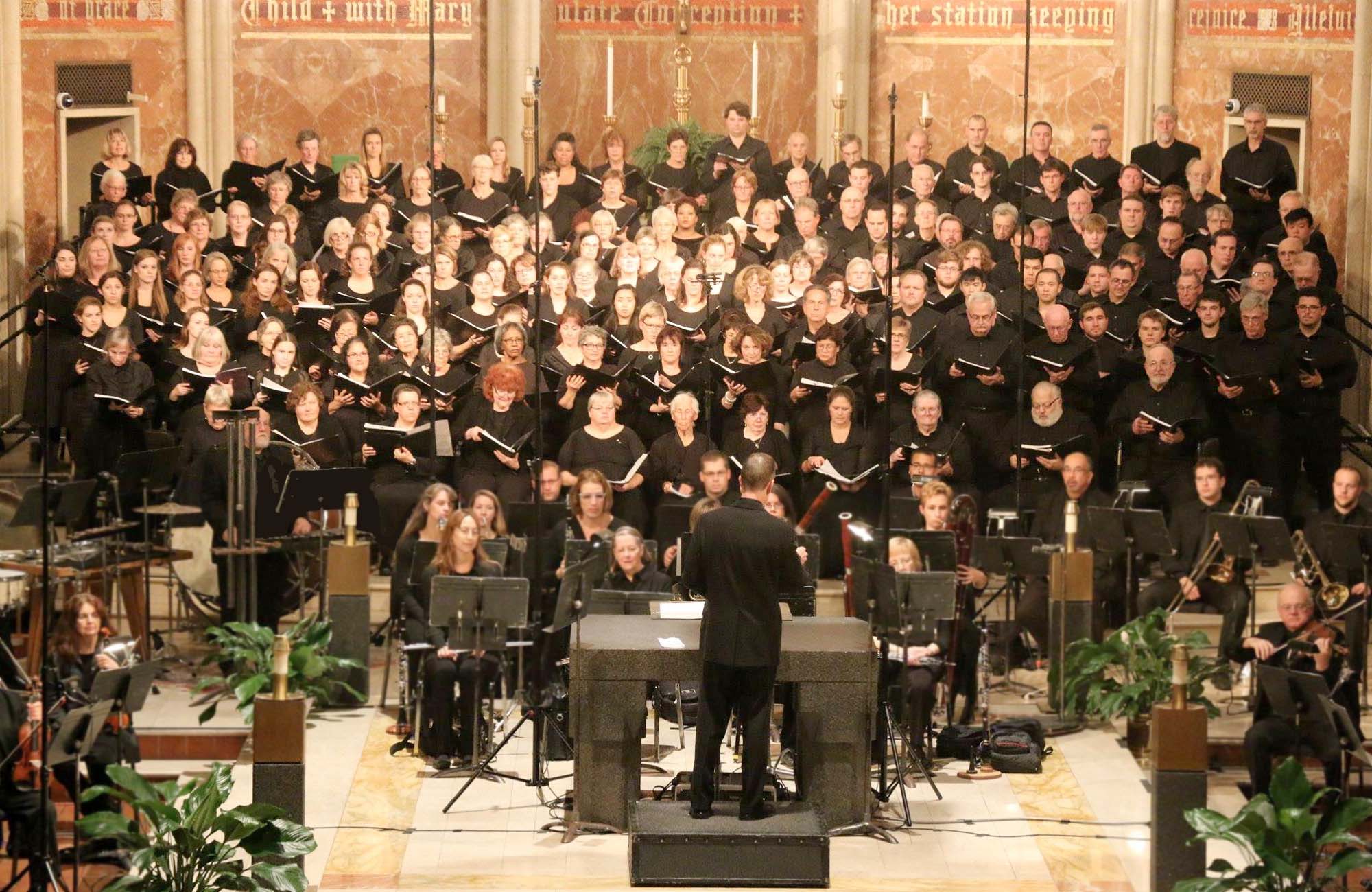 SYRACUSE UNIVERSITY ORATORIO SOCIETY | chorus
Founded in 1975, the Syracuse University Oratorio Society is a mixed vocal ensemble comprised of Syracuse University students and community members that regularly collaborates with Symphoria, Central New York's professional orchestra, to perform choral-orchestral masterworks. The Oratorio Society has been directed by John Warren, associate professor of music and ...
Founded in 1975, the Syracuse University Oratorio Society is a mixed vocal ensemble comprised of Syracuse University students and community members that regularly collaborates with Symphoria, Central New York's professional orchestra, to perform choral-orchestral masterworks. The Oratorio Society has been directed by John Warren, associate professor of music and director of choral activities, since 2011.
---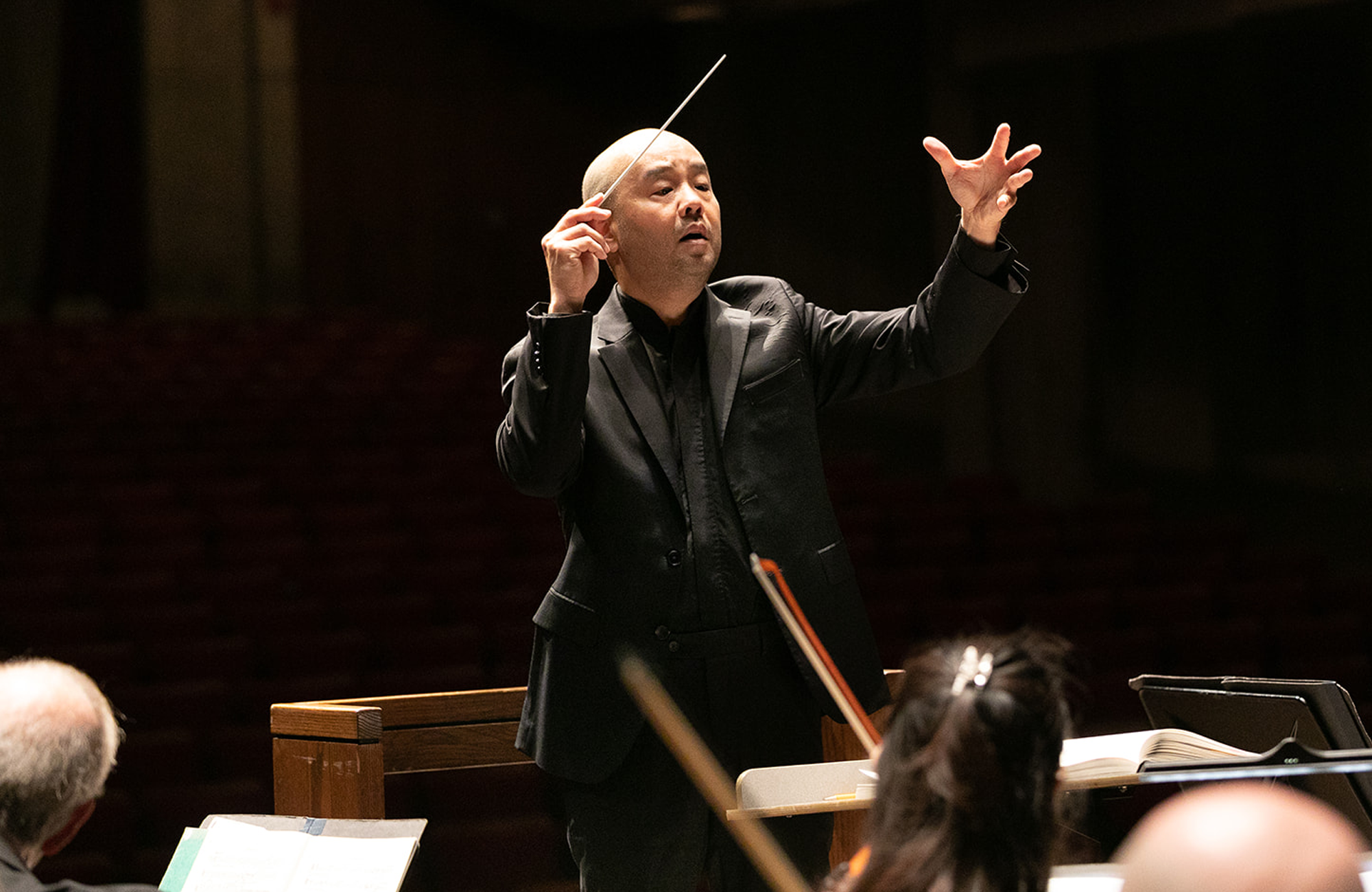 ---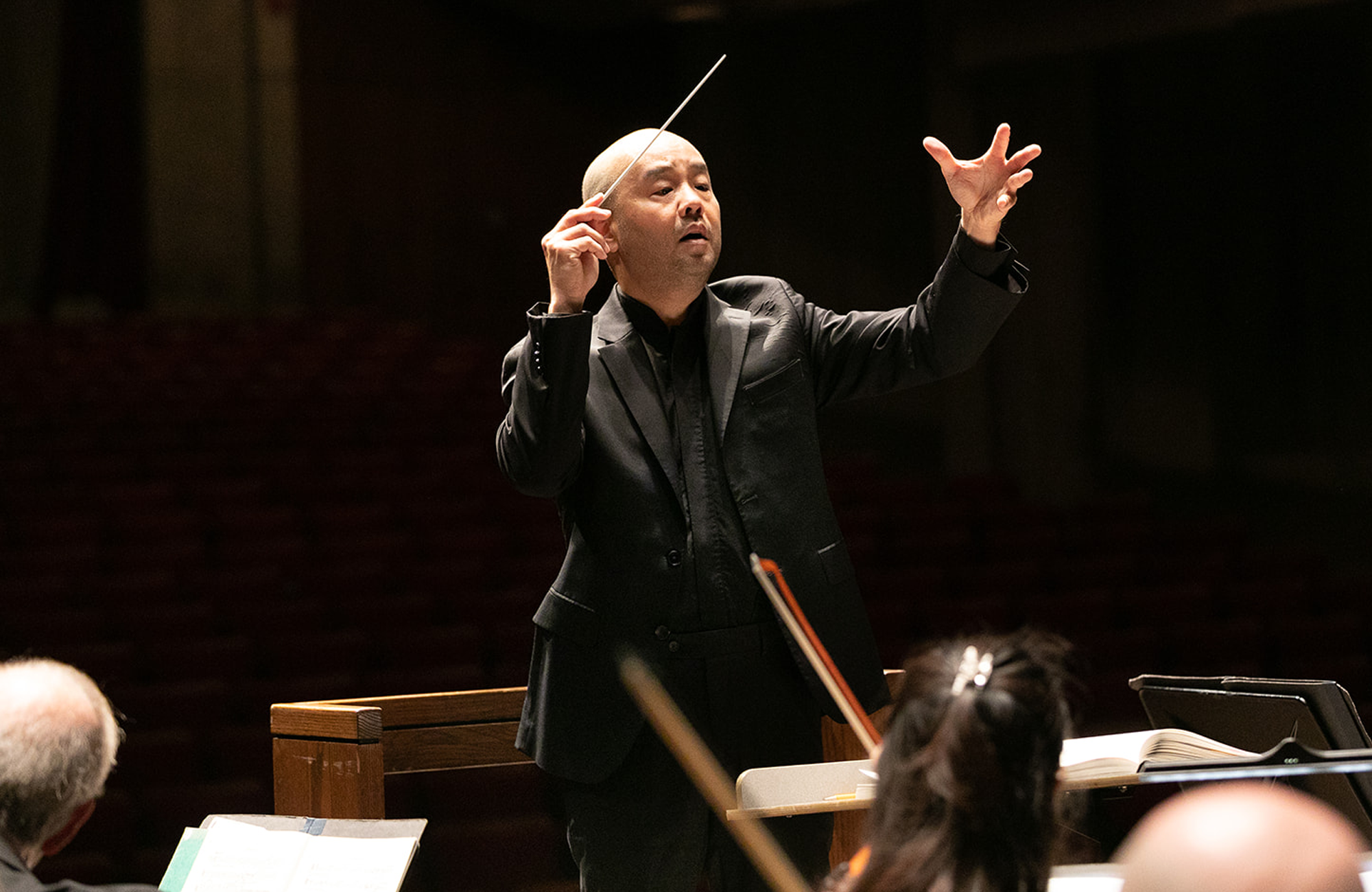 ---
Program Notes
---
At the heart of the last movement of his Second Symphony, Gustav Mahler (1860–1911) offers us one of the most memorable passages in 19th-century orchestral music. After a series of apocalyptic outbursts, the music dies down. Against a backdrop of distant fanfares, coming from different directions off-stage, a solo flute and a piccolo play what sound like bird calls, marked "delicately and fragrantly" in the score. The dynamic level so soft that, says principal flute Xue Su, it requires "extraordinary control" from the players. Not only does the sound evaporate; time seems to melt as well, since—despite ...
At the heart of the last movement of his Second Symphony, Gustav Mahler (1860–1911) offers us one of the most memorable passages in 19th-century orchestral music. After a series of apocalyptic outbursts, the music dies down. Against a backdrop of distant fanfares, coming from different directions off-stage, a solo flute and a piccolo play what sound like bird calls, marked "delicately and fragrantly" in the score. The dynamic level so soft that, says principal flute Xue Su, it requires "extraordinary control" from the players. Not only does the sound evaporate; time seems to melt as well, since—despite the clear 4/4 meter—the parts are written in what Xue calls a "mini-cadenza style with extra beats in the measure," requiring flexibility without losing momentum.
Mahler might well have ended the symphony there, on a descent into silence, as he did his Ninth Symphony and Das Lied von der Erde. But the Second is a work of hope, not despair or even resignation; and this moment of emptiness is in fact a turning point. Almost inaudibly, we hear an unaccompanied chorus intoning a chorale, its words drawn from the German poet Friedrich Klopstock and expanded by Mahler himself. From there, the symphony moves to the most breathtaking symphonic conclusion in the 19th-century canon.
Indeed, the Second serves as a conclusion to the 19th-century canon. Mahler composed the work, often called the "Resurrection Symphony," over a fairly long period, between 1888 and 1894; and whether or not he intended to  produce a grand finale to the waning century, this work certainly serves that purpose, looking both backwards (the Beethoven Ninth is an obvious inspiration) and ahead. It's massive in scale. At the time it was written, only a few symphonies could rival it for length; and it not only calls on a larger orchestra than any of its predecessors, but also requires an organ and chorus. More than any previous symphony, too, it takes advantage of the hall itself, employing a number of off-stage effects to create an unparalleled sense of space. No other symphony so fully envelops you in its own universe.
No other symphony is quite so eventful or so wide-ranging, either. The Second begins with a stinging tremolo and a series of slashing string gestures that leave you stunned, in the grip of a huge funeral rite. It's a harrowing experience, building, at its center, to a wrenching series of increasingly loud and dissonant blows—a wall of sound that suddenly disappears, leaving in its wake a quiet tremolo on the violas before the symphony's opening returns (technically, the recapitulation)—a moment of staggering surprise. Even if you don't catch the references to the plainchant Dies Irae (Day of Wrath)—a melody already taken up by Berlioz and Liszt, and later by Rachmaninoff, among others—you'll recognize this movement as evoking dread rather that grief. Only Mahler could have written something so harrowing. And only Mahler could have included, in the same movement, a second theme of such ethereal beauty—or could have followed it with a second movement in the form of a naïve folk dance (a Ländler). This Andante seems to inhabit a different world, a world that, in conductor Larry Loh's words, is "innocent," with the strong flavor of a lullaby.
The klezmer-inflected third movement brings us to yet another world. One of Mahler's favorite sources of texts was Des Knaben Wunderhorn, a collection of German Folk Poetry published (and strongly edited, as was the custom) at beginning of 19th century. One poem he set recounts the story of  St. Anthony of Padua, who, on finding that no one comes to church, goes to the river to preach to the appreciative fish. In the traditional version of this legend, the townspeople are so struck by this miracle that they change their ways. The disruptive folk-retelling, however, centers on the fish—who listen attentively, but remain unchanged. Mahler recycles the music of the song as his Scherzo—and even though he leaves out the text, you can sense its sardonic spirit in the music's constant motion, its mockery, and its extreme sound effects, including glissandos on the strings, squawky woodwinds, and the use of the rute (twigs or dowels tied together and used to hit a drum). Larry describes the movement as a "sinuous and spine-tingling devil's dance"; and it's easy to understand why, 80 years later, Luciano Berio used it as the foundation for the third movement of his Sinfonia, a work that tries to come to terms with the madness and social disruption of the 1960s.
There's another radical shift in direction as we move to the restrained fourth movement, what Larry calls a "quiet outcry." Titled "Urlicht" ("Primal Light"), this movement also has its source in Des Knaben Wunderhorn. This time, however, the text, expressing simple faith in the face of humanity's "greatest need," is actually sung. Slow, sparsely orchestrated with magically shifting colors, and hovering at the quietest levels of sound (down to ppppp), it is surely one of the most poignant and beautiful movements in Mahler's output. Even though it ends peacefully, however, its faith is not enough—at least not yet. Following a sustained chord on the strings that, according to Mahler's directions, "vanishes completely," the finale bursts through with without a break, uttering a towering cry of pain clearly modelled on the opening of the finale of the Beethoven Ninth. It's only after a series of overwhelming struggles (including two gigantic percussion crescendos that, once heard, you'll never forget) that we arrive at the flute/piccolo duet with which I began—and finally move toward the choral ending with its decisive resolution.
What does it all mean? At times, Mahler offered programs that charted out fairly detailed narratives for the score. More often, though, he rejected explanation, insisting that the work be presented entirely without the "false ideas" propagated by program notes: "Let the public have its own thoughts [without] preconceived ideas … instilled into it." Larry has a similar perspective: "You can't help but know the meaning of it—whatever that meaning is to you—while listening to it." In any case, even on a blank-slate, first-time hearing, the trajectory is clear: Despite its circuitous route, this is a "darkness to light" symphony representing some kind of spiritual journey ending in illumination. As principal Second Violin Amy Christian puts it, "it's music that cleanses your soul." Larry finds himself transported, in a state of ecstasy—and you will, too.
I chose the word "spiritual" rather than "religious" intentionally. Obviously, the work is full of elements, both musical and textual, that have traditional religious resonance. But Mahler's own beliefs are a subject of continued debate, and he doesn't seem to have been an adherent of any particular religious doctrine. He was born Jewish, but was apparently not especially observant. And although he converted to Catholicism in 1897, he did so under pressure: In the anti-Semitic Vienna in which he lived, it was a pre-requisite before he could take on the leadership of the Court Opera. Throughout it all, he seems to have maintained a questioning stance shot through with ambiguities, ambiguities neatly encapsulated by his friend conductor Otto Klemperer: Mahler, he said, was "typically irreligious"—but "devout in the highest sense."
In this context, it's worth remembering that the "Resurrection" referred to in the finale is not the resurrection of Jesus. It's the rebirth common to all Abrahamic—and many other—religions; moreover, it's presented in a way that speaks to believers and non-believers alike. In other words, the Second is a humanist, rather than a specifically religious, work, and it joins a long list of choral masterpieces—like the Berlioz and Verdi Requiems, Vaughan Williams's Dona Nobis Pacem, and especially the Beethoven Ninth—that unify their listeners in a way that transcends religious differences.
Is it any wonder that we chose this symphony to celebrate our tenth anniversary??
Peter J. Rabinowitz
Have any comments or questions? Please write to me at prabinowitz@ExperienceSymphoria.org
---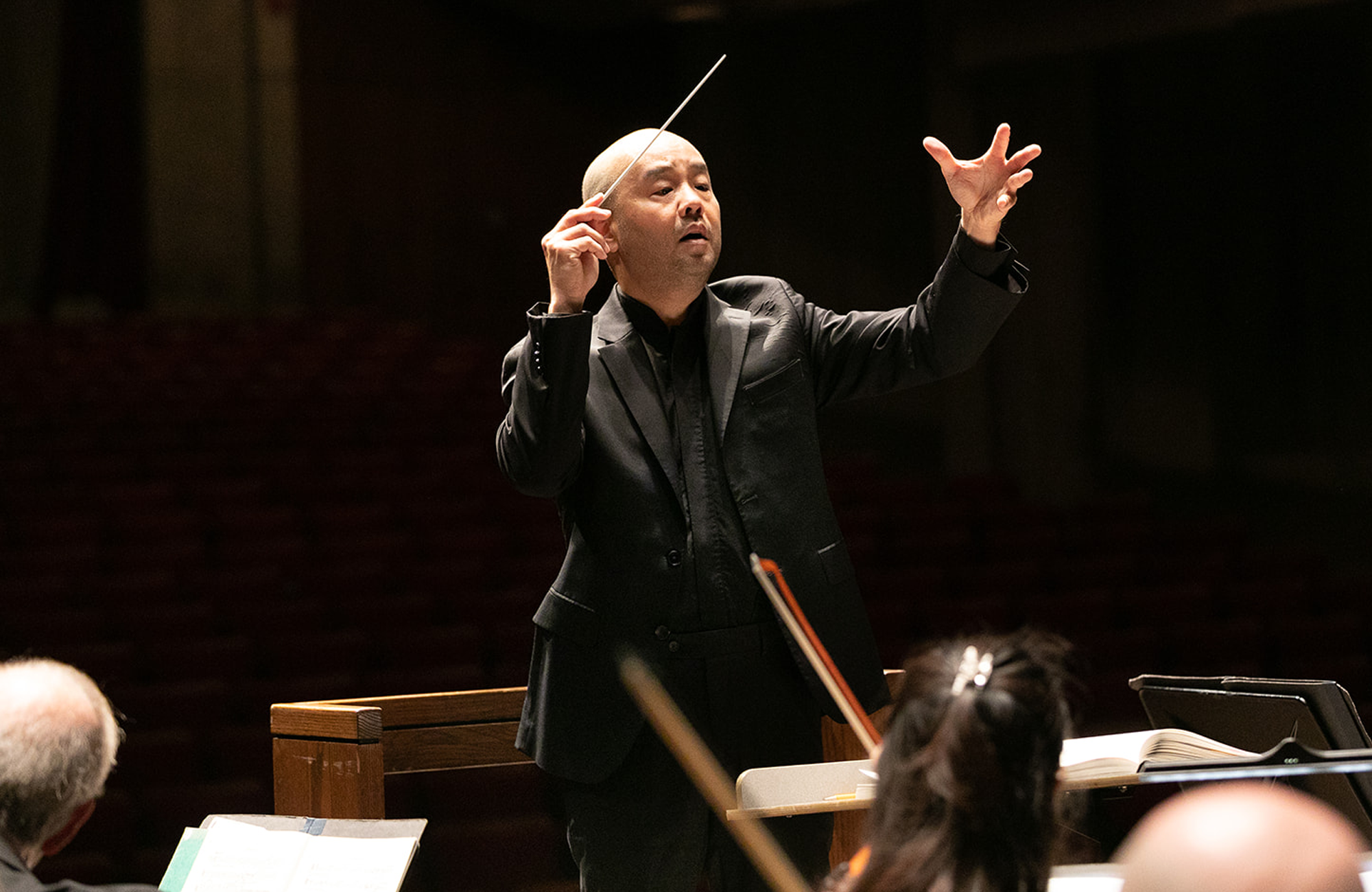 ---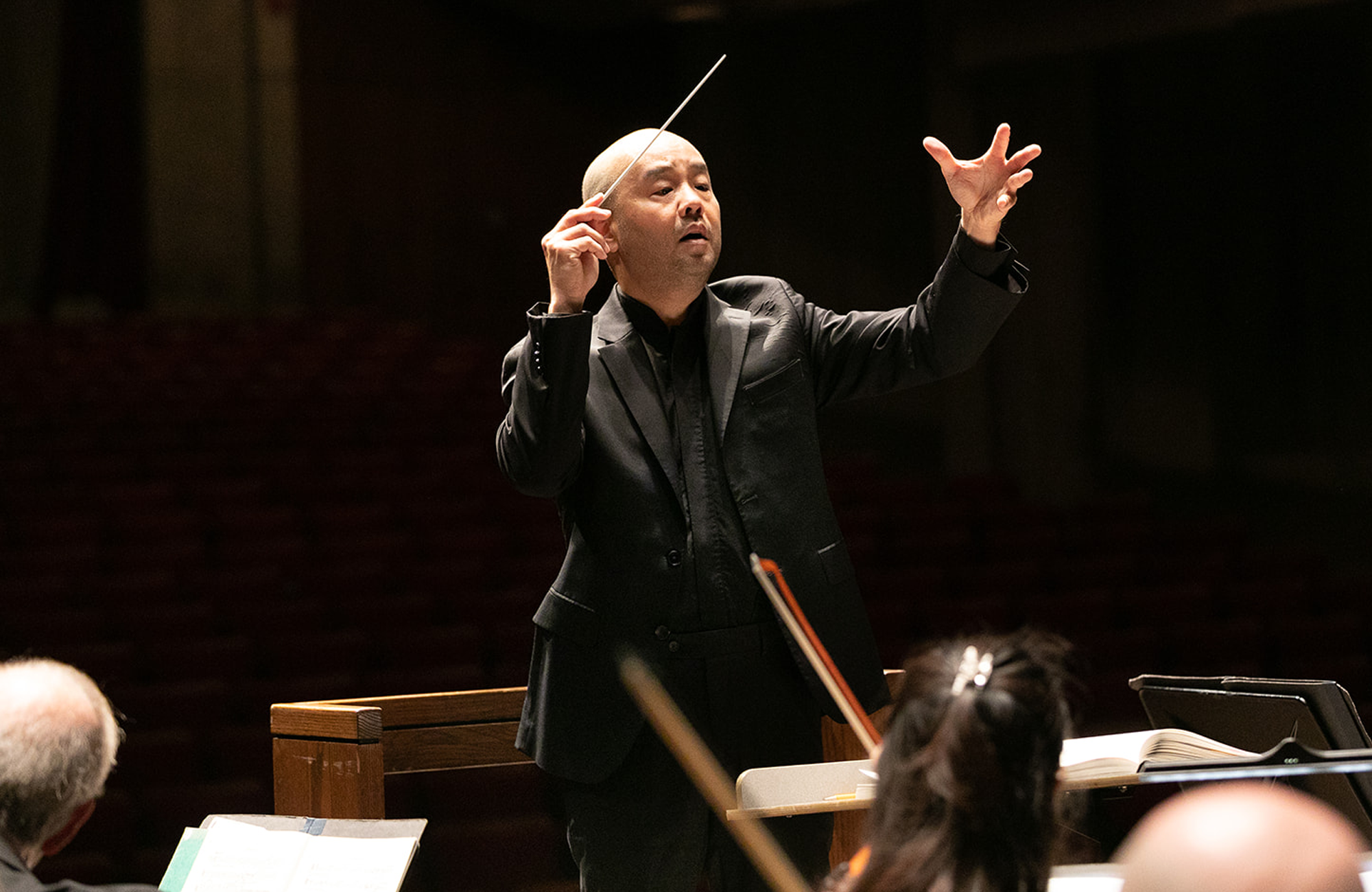 ---
Donor Profile: John & Cheretta Clerkey
---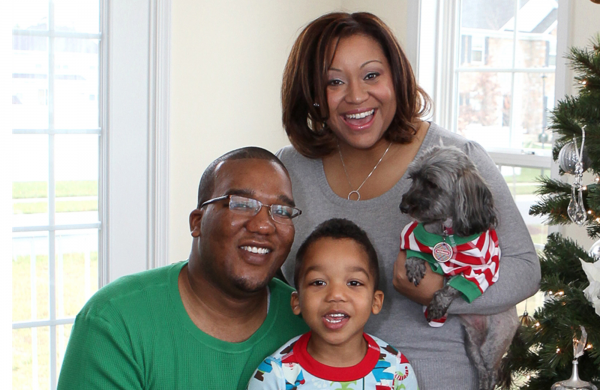 Cheretta and Johnny Clerkley's story together began at Temple ten years ago. "We were in the same dorm, and we were in an intellectual heritage class together, and he would sometimes say things to me, but I was always like, oh he's so obnoxious. Because back then I knew everything, right?" Cheretta laughs as she recalls her early interactions with Johnny Clerkley—now her husband—at Temple. "But then there was this fire drill and we got out of classes early. And I'm walking back to my dorm and I notice there's someone behind me. And it was Johnny, and that was when we really met."
A decade later, the Clerkleys are proud members of the Conwell Society, and enjoy giving back to the university they credit with bringing them together. The couple also credits Temple with planting the seeds of their considerable professional achievements and inspiring their involvement with a diverse community of alumni in the Washington D.C. community they now call home.
While Cheretta needed only a small loan in her senior year, her husband's education was supported by several scholarships and work study. In addition, their experiences with students from so many backgrounds at Temple helped to solidify their philanthropic leanings.
"One of the things I love about Temple is that it doesn't matter what your stature is in life—you can still work hard to achieve your goals and your dreams," says Clerkley. "There is a whole community of people together who have different backgrounds and different experiences."
Clerkley says that she and her husband remain inspired by Temple's mission to make education affordable to its diverse student population, and support the university's initiatives to do so. "It's not just only for the elite. And that really resonates with me," she says. "Education is something that we really truly believe can change the outcome of where you are today versus where you will end up… And I like that the President is really looking for ways to make sure that education is something that should be affordable and that everyone should have the right and access to education."
---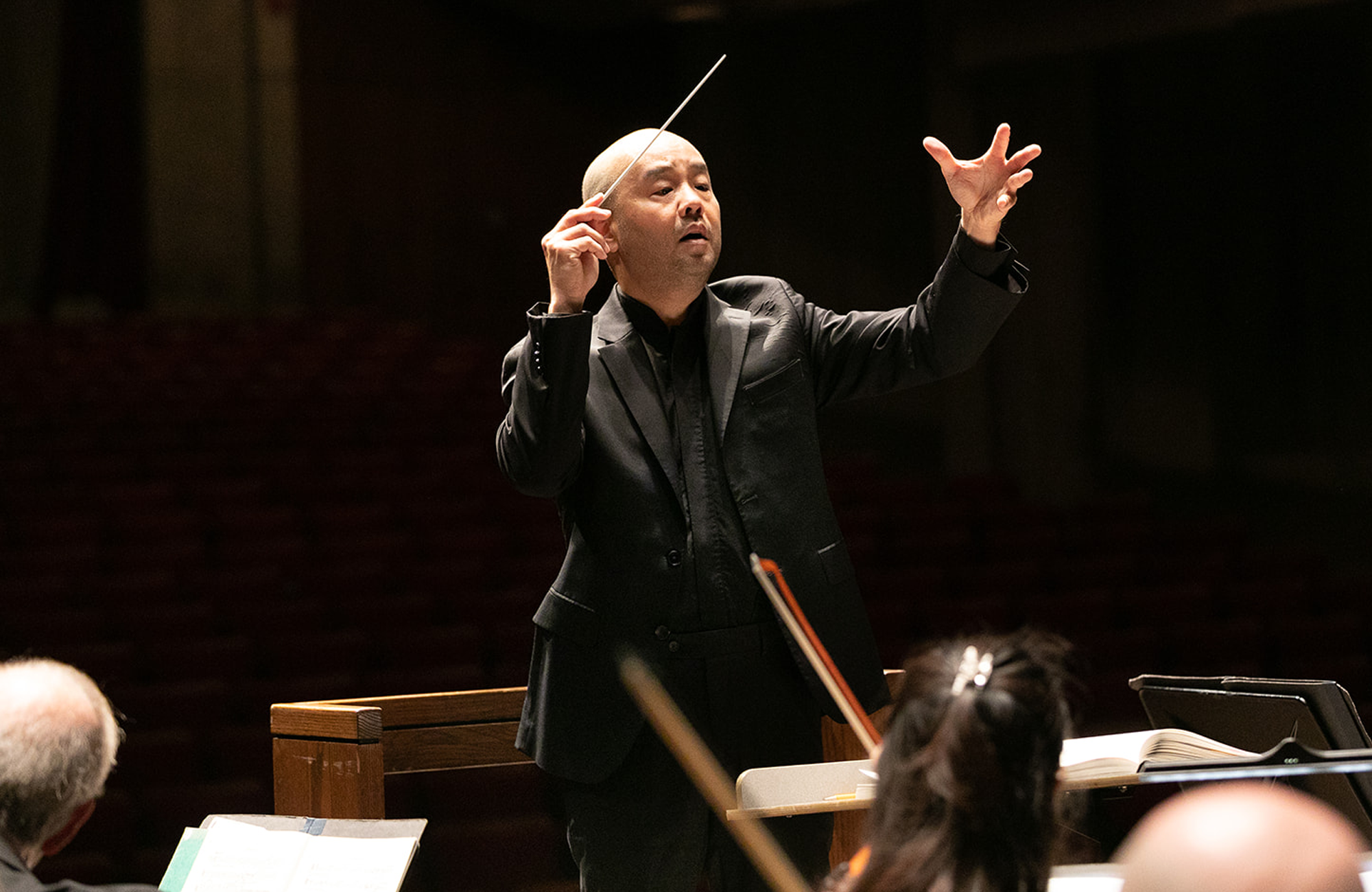 ---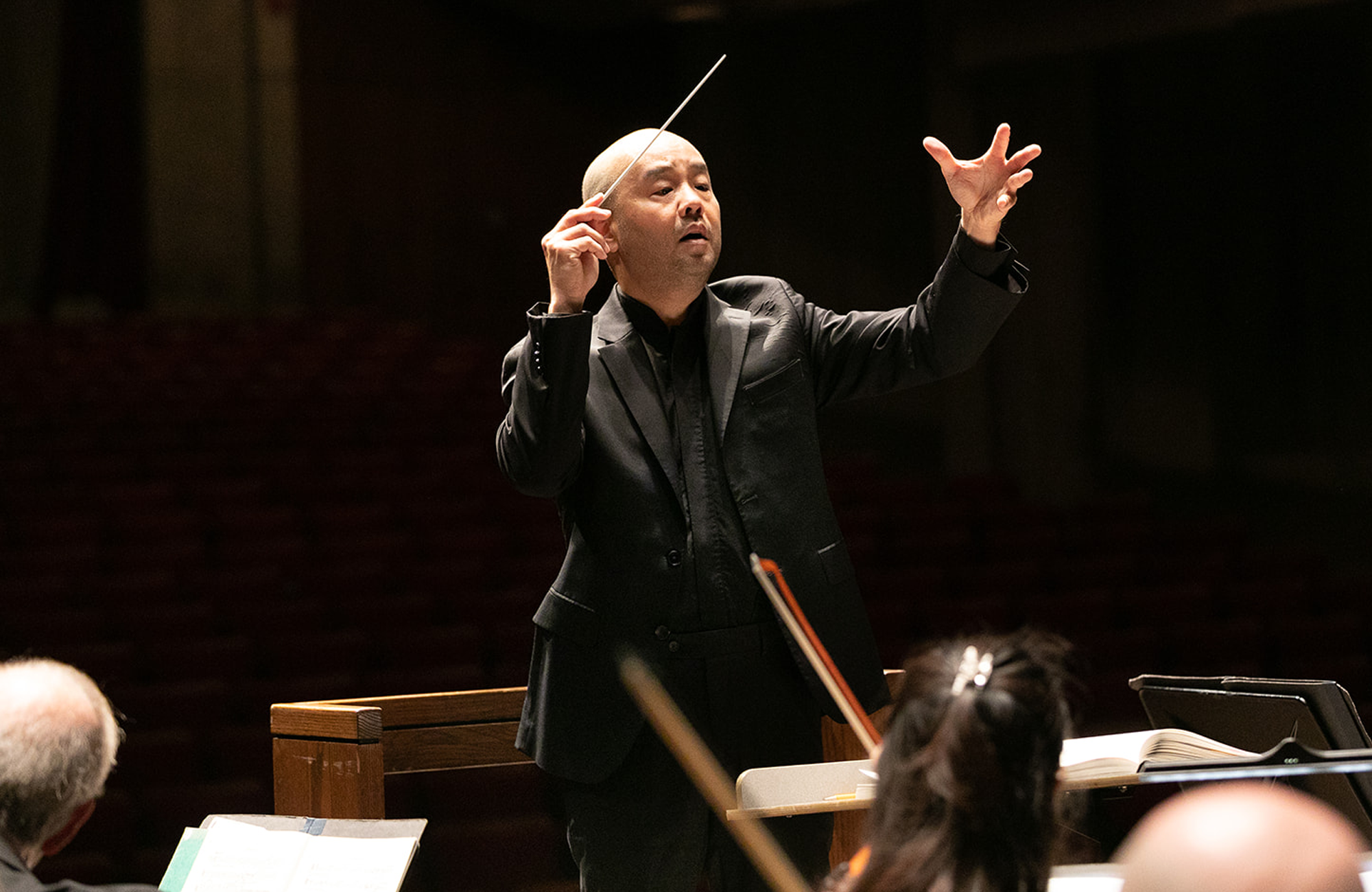 ---
Musician Spotlight: Ernest Muzquiz
---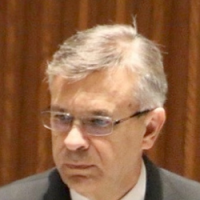 Ernest joined the Syracuse Symphony Orchestra in 1974. Next year marks his 50th year performing music in Syracuse! He has held many roles in addition to percussionist, including Assistant Conductor ('78-'88) and Youth Orchestra Conductor ('78-'94). One of his highlights was playing tympani on Beethoven's Violin Concerto with famed violinist, Itzhak Perlman. His highlights are hard to choose because "Maestro Loh produces such great music all the time,
it's hard to pick one because I'm always so satisfied." In his spare time he works at his music engraving company, enjoys reading, belongs to the Syracuse James Joyce Club, the Cazenovia Shakespeare Club, and a monthly wine club. Even with all his years of experience Ernie says, "In this business, it doesn't get easier. You realize more and more how hard it is. I still maintain a daily practice schedule."
---
The Orchestra
---
VIOLIN I
Peter Rovit, Concertmaster
Sonya Stith Williams, Associate Concertmaster
Edgar Tumajyan
Noemi Miloradovic
Susan Jacobs*
Vacant
Vacant
Vacant
VIOLIN II
Amy Christian, Principal
Anita Gustafson, Assistant Principal
Laura Smith
Sara Silva
Linda Carmona
Noah Fields
Vacant
VIOLA
Arvilla Wendland, Acting Principal
Carol Sasson, Acting Assistant Principal
William Ford-Smith
Szu Hua (Mia) Chen
Vacant
CELLO
Heidi Hoffman, Principal
Lindsay Groves, Assistant Principal
Gregory Wood, Assistant Principal
Walden Bass
George Macero
BASS
Spencer Phillips, Principal
Darryl Pugh*
Joshua Kerr
Marshall Henry
FLUTE
Xue Su, Principal
Kelly Covert
PICCOLO
Kelly Covert
OBOE
Eduardo Sepúlveda, Principal
The Philip R. MacArthur Chair
Patricia Sharpe
CLARINET
Allan Kolsky, Principal
John Friedrichs, Assistant First Chair
BASS CLARINET
John Friedrichs
BASSOON
Rachel Koeth, Principal
Jessica Wooldridge King
CONTRABASSOON
Jessica Wooldridge King
HORN
Julie Bridge, Principal
Nancy & David Ridings Chair
Andrew Symington
Jon Garland, Assistant Principal
Tyler Ogilvie
TRUMPET
John Raschella, Principal
Robert C. Soderberg Chair
Roy Smith
TROMBONE
Benjamin Dettelback, Principal
Timothy Taylor
Malcolm Williamson
TUBA
Brett Copeland
TIMPANI
Patrick Shrieves
PERCUSSION
Michael W. Bull, Principal
Ernest Muzquiz
Laurance Luttinger
PERSONNEL MANAGER
Arvilla Wendland
LIBRARIAN
Spencer Phillips
*on leave
---
Donor List
---
$7,500+
Margaret Celano
The Feng Family
Harold Husovsky & Susan Stred
Alice & Michael Kendrick
John MacAllister & Laurel Moranz
Peter & Nancy Rabinowitz
David A.A. & Nancy Ridings
Estate of Robert Scheer
James & Marilyn Seago
Peter & Cherry Thun
Mary Ann Tyszko
$5,000-$7,499
William T. & Ruth S. Bradner Fund
Evelyn Brenzel
Craig & Kathleen Byrum
Paul & Maureen Drescher
Robert & Vicki Feldman
...
$7,500+
Margaret Celano
The Feng Family
Harold Husovsky & Susan Stred
Alice & Michael Kendrick
John MacAllister & Laurel Moranz
Peter & Nancy Rabinowitz
David A.A. & Nancy Ridings
Estate of Robert Scheer
James & Marilyn Seago
Peter & Cherry Thun
Mary Ann Tyszko
$5,000-$7,499
William T. & Ruth S. Bradner Fund
Evelyn Brenzel
Craig & Kathleen Byrum
Paul & Maureen Drescher
Robert & Vicki Feldman
Daniel & Karen Fuleihan
Gross-Loh Family
John Jones
Lawrence & Jennifer Loh
Frederick & Virginia Parker
$3,000-$4,999
David & Cheryl Abrams
David Brittain
Deborah A. Cunningham & Michael W. Bull
Becky Dodd
Kathy and Lou Lemos
Robert & Vicki Lieberman
Zahi & Marion Makhuli
Robert & Elizabeth Oddy
Marilyn Pinsky
Ron Ferguson & Helen H. Reed
$1,000-$2,999
James & Joanne Beckman
Carolyn Bernstein
Kathleen Bice
Donald C. Blair & Nancy L. Dock
Jonathan & Kathy Bowen
William & Audrey Boyd
Paul G. Brown & Susan Loevenguth
Bill & Nancy Byrne
Ronald & Nancy Caravan
Linda Tassa & Joseph Cerroni
Malcolm Clark
Mary Jo Coleman
Bob & Bobbie Constable
Willson Cummer & Michelle Breidenbach
Patricia Callahan & David Dee
Samuel Weiss Family Charitable Foundation
David Driesen & Jeanne Otten
Kathleen Fey
Barbara Fowler
Chris C. Gagas
Tom & Cindy Giffin
Edward & Laurie Golash
Lawrence & Dorothy Gordon
Winifred E. Greenberg
Bonnie & Gary Grossman
Joseph & Jean Guss
Burt & Sue Harbison
Daniel & Julia Harris
Donald & Donna Henry
Margaret Hermann
Joyce Homan
Bruce & Hope Irvine
Richard Jaeger
Norma Kelley
Harvey & Deborah Kliman
Lauralyn & G. Roberts Kolb
Anonymous
Drs. Young & Kelly Lee
Charles & Hwasun Loh
Rocco & Roberta Mangano
Nektarios Mantalios, Theone Kalkinis & Demosthenes Mantalios
John & Candace Marsellus
Jeremy McKay
The Merriam Family Charitable Fund
Fritz Messere & Nola Heidlebaugh
David Mirabito
Paul & Vivian Mosbo
Eric & Judy Mower
Barbara Nevaldine
Katherine Nichols
Sean & Dena O& #39;Loughlin
Howard & Susan Olinsky
David & Janice Panasci
Carl Pesko & Thomas Krahe
Joel Potash & Sandra Hurd
David Rankert
Paula Rosenbaum & Jacques Lewalle
Robert & Toni Salisbury
Patricia Sharpe
Dick Tuttle & Sharye Skinner
Robert & Margaret Shields
Richard K. Ernst
David & Dierdre Stam
Ed & Louise Stevens
Conrad Strozik & Janice Farrelly
Elizabeth Jensen and Robert Turner
Larry & Linda Vicks
Michael Waters
Howard & Anita Weinberger
Weiner Family Charitable Fund
Barbara W. Weller
Dr. Tina Maxian & Jeremy Winston
Shaila Penelope Wood
Anonymous
$500-$999
Neville Sachs & Carol Adamec
Charles & Marie Albee
W. Gary & Jean Baker
Dennis & Gail Baldwin
Michael & Janet Barkun
Ronald & Susan Berger
Thomas Bersani & Joan Christy
Marion & Elizabeth Bickford
William Buchanan
Michele & Jonathan Chai
Gregory Clos
Linda & Bill Cohen
Richard & Marjorie Cohen
Mark Costaldi
Kelly & Kelly Covert
Rev. Mark Cunningham
Mark Cywilko & Marianne Moosbrugger
William & Terry Delavan
Guy & Nancy Easter
Barbara Egtvedt
William & Elizabeth Elkins
Richard & Jill Ertinger
Barbara Ferro
Patricia E. Freyberger
Jon Garland
Jeanne Greenhalgh
Rev. & Mrs. Michael Grinnals
Estelle M. Hahn
Lamont & Joan Hahn
Dr. Peter & Mary Huntington
Helen Jennings
David & Geri Joor
Dr. & Mrs. Eugene Kaplan
Mark & Robin Kasowitz
David & Gloria Kreh
Harry & Nancy Lambright
Marilyn Lerman
Doug Lyon
Nels & Deborah Magnuson
Janet Mallan
Thomas & Patra Maloy
Leslie & Loretta Mauer
Thomas McKay & Dianne Apter
Donna Merryman
Lois M. Meyer
Donna Miller
Richard & Susan Moran
Christopher & Magdalena Mosbo
Ed & Alice Nanno
Randy and Clare Nielsen
Lleni Pach
Thomas & Joyce Packard
Tom & Meredith Perreault
George & Diane Quint
Marc Ramos
Judith Robertson
Neil & Sandy Rosenfeld
David Ross & Martha Sutter
Thomas & Patricia Schmidt
Edward & Lois Schroeder
Steven & Marilynn Schroeder
Hildegarde Schulze
Phyllis Schwartz
George & Rita Soufleris
Dr. & Mrs. Sam Spalding
Anonymous
Norma Tippett
Mary Ellen Trimble
Howard & Phyllis Turtle
Mark Watkins & Brenda Silverman
Stephen & Margaret Webb
Gustave Wedemeyer, Jr.
Ted & Megan Wicklund
John & Mitzi Wolf
$100-$499
Leander Abbott
Elaine Abrams
George & Beverley Adams
Mark Ainsworth
David Allen
Wendy Allen
Douglas & Maureen Anderson
Douglas & Elisabeth Anderson
Robert & Alice Andrews
Anthony & Kathy Joseph
Manuel Ares
Bernard & Lalita Arogyaswamy
Dr. & Mrs. S.G. Arvantides
David Ashley
George Bain
Jo Anne Bakeman & Mark Hoffmann
Chadd & Nicole Baker & Family
William and Evelyn Baldwin
Rachel Bass
Walden & Emily Bass
Gerhard & Carole Baule
Dale & Patricia Beatty
Oh My Darling Syracuse
Robert & Nancy Berger
William & Phyllis Berinstein
Marc & Holly Bernstein
Mary Bickford
William & Katherine Billingham
Diana Biro and Eric Rogers
Nicolina Bisson
Marilyn Bittner
Richard Blair
Barbara Bloom
Cynthia Blume
Susan Boettger
Carl & Alice Borning
Margery and Dallas Bowser
Richard & Barbara Bratt
James & Joyce Bresnahan
Mitchell & Diane Brickman
Harold Bristol
Carol Brodsky
Cecelia Broton
Carroll Brown
Maren & Mark Brown
Theodore Brown
Joseph & Mary Browne
Nicholas & Carolyn Brust
Bryant Buchanan & Sharon Wise
Charles & Mary Buckley
Stephen & Patti Thompson Buechner
Biljana Bujanovic
Alfred Kelly & Sharon Burke
Robert & Kathleen Burt
Susan and Tom Button
Aida Byrne
Frank Byrne & Mary McCune
Michael Cadin & Holly Wallace
Andrea Calarco
Lawrence & Fran Campbell
Cecelia Cannon
Ronald Capone
Rich Isome & Wendy Carl Isome
Joan Carlon
Douglas & Barbara Carroll
Edward and Sarah Castilano
Victor & Anita Castillo
Elaine Ceresko
Stephen Chase
Jeffrey Chin
Robert & Marsha Chopko
Amy & Rob Christian
Bart & Jean Clapsaddle
Thomas & Joan Clark
John & Christine Clark
Joe & Nancy Clayton
Sam & Carolyn Clemence
Leah Clement
George & Deborah Coble
Marcia Cohen
Paul & Linda Cohen
William & Sylvia Cohen
Lou Anne Colaneri
Rosemary & Bill Collins
Lawrence & Mary Frances Comfort
Robert & Suzanne Congel
Robert & Joan Conine
Joyce Cook
Charles & Barbara Coon
Margie & Grant Cooper
R. Patrick & Margaret Corbett
Donna Costa
Warren Covell
Patrick & Sarah Cox
Colleen Snow & Theodore Cox
Raymond Cummings
James & Cecilia Curley
Patricia Curtin
Michael & Wendy Cynamon
Barbara Czarnecki
Arthur & Mary D& #39;Addario
John & Phyllis D& #39;Addario
Michael & Elizabeth Daly
Leslie & Barbara Davis
Patricia DeAngelis
Bonnie L DeBoer
Gerry & Cynthia Dietz
James & Donna Dispenza
Alan Dolmatch
Sharry Doyle
David & Robin Drucker
Edith Dundon
Dorothy Dunham
John & Janet Dwyer
Eagan Capital Management, LLC
Gregory & Lynn Eastwood
Jean Edminster
Shirley Eisenhauer
Richard Ellison
Robert & Lucille Erlenback
Suzanne Etherington
Elizabeth Etoll
Stephen & Suzanne Evans
Noel Sylvester & Jennifer Green Fais
Rev. Janet L. Fechner
Adam & Mia Feldman
Mark Feldman & Christine Riley
Norma S. Feldman
John & Barbara Fero
Rob & Terry Flower
Lorna Forbes
Cliff & Jane Forstadt
Edward MacPherson & Earleen Foulk
Michael & Susan Fox
Nancy Freeborough & Swiat Kaczmar
Kenneth & Kathleen Freer
John & Annette Friedrichs
Thomas & Karen Fruehan
Allen & Nirelle Galson
Dan Galusha & Roxann Buck
Jaime and Evelyn Garcia
Cranson & Jeanne Gates
Barbara Genton
Sharon & David Gerber
Thomas & Louise Gilhooley
Sandra Gingold
Irwin & Beth Goldberg
Joshua Goldberg
Michael & Jacquelyn Goldberg
Ellen Golden
William J. Goodwin
Carolyn Gordon
Drs. Michael & Wendy Gordon
Claudine Grande
Richard & Deanna Granville
Jack & Yana Graver
Stephen L. & Julia Graziano
Mark Greene & Cynthia Dowd Greene
David & Julie Grindle
Robert & Martha Group
Sudhir & Swarajya Guthikonda
Gary Quirk & Charlotte Haas
Mary Elizabeth Haas
Richard R. Hall
Silas & Peggy Halperin
Diane Halsey
Bryce & Judith Hand
Joan Hanlin
Baird & Sarah Hansen
Marilyn Hanson
John Harnois
Suzi Harriff of MediaMarCon
Richard & Ann Harris
Douglas & Nancy Hatch
Bill & Karen Havens
Will Headlee
Suzanne Heiligman
Richard & Susan Heimerman
Kenneth Heuermann
Steven & Amy Heyman
Richard & Janice Hezel
Thomas Higgins
Thomas Hirasuna & Jean Hunter
Charles & Carol Hladun
Rob and Kris Hopkins
Ruth Hotaling
Sophie & Yilin Hou
Mary E. Hough
Richard & Carol Hovey
Violette Humsi
Judith & Giampaolo Huober
Wanda Irish
John & Linda Isaac
Jeanne Jackson
Janet Jaffe
Marcia James
Anne Jamison & Peter Vanable
Todd & Taryn Jirousek
Mary & Charles Johnson
Grant Johnson
Paula Johnson
Robin & Diane Jones
Paul Jutzeler
Linda Kaiser
Carolyn Kanaley
Philip & Judy Kaplan
Peter & Nancy Karapin
Amy Kemp
David Kennedy
Mark & Jessica King
Robin & Anne Kinnel
John & Mary Kinsella
Dr. Jeffrey Krishner & Lorraine Rapp
Linda Loomis
Faye Kline
John & Jane Klucsik
Christopher & Deborah Knight
Lena & Edward Kochian
Fritz & Janet Koennecke
Barry & Kathryn Kogut
Tim & Rebecca Kohler
Mike & Karen Kolceski
Dean R. Kolts
Peter & Elizabeth Koon
Dr. Richard T. & Roxanne Kopecky
Mary Rose Kott
Barbara Kotula
Frederick Kucinski
Michael & Ellen Kuno
Jane Kyle
Charles & Stephanie Ladd
Robert & Lauren Lalley
Marian LaPierre
Lawrence Lardy & Edith Pennington
Andrea Latchem
Tod and Shannon Leggat
Mark & Jeanette Levinsohn
Richard Levy
Beverly Lewis
Gelene Lewis
Christine Liggio & Tom Baron
Jean & Michael Loftus
Carol Louise
Justin & Ronna Louise
Nicholas & Cathy Lozoponi
Paul J. MacArthur
Scott & Marlene Macfarlane
Christopher Mack
James MacKillop
Mafrici Law Office, PC
John Maier
Martha Maier
Paul & Nancy Manion
Drs. Whitney & Keith Marshall
Peggy Marshall
Susan E. Martineau
Frederick & Virginia Marty
Karen Mason
Eileen McCaffrey
William & Margaret McCrady
Michael & Patricia McGrath
Mary McNeal
Robert & Susanna McVaugh
Walter & Gail Meagher
Lynn Medaj
Eckart & Mary Meisterfeld
Marcia and Dave Mele
Clifford & Marjorie Mellor
Benjamin & Julie Merchant
David S. Michel
Craig & Janice Miller
Dan & Terry Miller
Mark & Debbie Miller
Richard & Ellen Miller
David & Beth Mitchell
James & B.J. Mitscher
John P Molnar
James & Susan Mone
Ronald & Mary Jane Monsour
Thomas & Nancy Monti
Irene Morey
Jeffrey & Elizabeth Morey
Bobette Morin
Cathleen Morton
Roger J. Morton
Bob & Aline Moses
Gerard Moses
Richard & Chris Moseson
Thomas Mueller & Cher Leszczewicz
David & Janet Muir
Darrel & Michelle Mullins
Joseph Murabito
Flavia A Musto
William and Karen Myers
Vincent & Sherry Nalli
Maureen Natali
Donna Neuhauser
Vanlinh Nguyen, DDS
Fran & Sally Lou Nichols
Garry & Margaret Nichols
Martin & Ellen Nodzo
Michael & Edie Nupuf
Paul Oakley
Sally O& #39;Herin
John & Danielle O& #39;Loughlin
Barbara Omicinski
Jane Ondich
Judith Dehn Oplinger
Edward & Judith O& #39;Rourke
Jill Ozinsky
Lawrence & Joan Page
Cathy Palm
Robert Papworth
Robert & Teresa Parke
Tom & Diane Parker
Patricia Peach
Harvey & Dorothy Pearl
David Peckham
Sheila Lemke & David Peebles
Jean Pellegrino
Mark & Mary Cay Phelps
Paul E. Phillips & Sharon Sullivan
William & Ann Phillips
Brian Picente
Barry & Mary Pickard
Julia Pilant
Richard & Neva Pilgrim
Anita Pisano
Alina Plourde
Andy & Lorraine Pompo
Howard & Ann Port
Robert & Christine Porter
Paul & Jean Postell
Karen Potter
Scott & Laura Powers
Kathy Zinsmeister Price
Olga Ptak
Mihael Puc
Stephen & Kathryn Pynn
Robert & Barbara Rabin
Mrs. Sherwin Radin
Nate & Kristi Reppel
Michael & Rissa Ratner
David Tatham & Cleota Reed
Roger & Maggie Reid
Dacheng Ren & Jiejing Qiu
Jeffrey & Linda Rew
Donnaline Richman
Gerald & Monica Richmond
Loraine Ridall
Kathleen Roth
Nancy Machles Rothschild
Beverly Roy
Larry & Doretta Royer
Mike Rozmarin & Holly Edwards
Arnold & Libby Rubenstein
Elaine Rubenstein
Carl Rubino & Barbara Gold
James & Ginger Ruddock
Ellen Runge
Robert & Donna Ruth
Kathleen F. Sauro
Tony Schiano
Joseph Schlesinger
Judy Schmid & Stew Koenig
Rick & Lorie Schneider
Jeraldine Schumacher
Gracia Sears
Steven & Susan Shaw
Stephen Bittner & Karen Shible
David Shmoys and Eva Tardos
James W. Shults
Adelaide Silvia
Wayne & Karen Skinner
Richard & Linda Smernoff
Jeffrey Smith & Leslie Kohman
Judith B. Smith
Lynn & Corinne Smith
Walter Putter & Marilyn E. Smith
Daniel & Nancy Smothergill
Harold & Ruth Smulyan
Susan, Lisa, & Betsy Smulyan
Bob & Marsha Synder
John & Katja Sodja
Rita Southwick
Elizabeth Spence
The Spinello Family
Rosalie Spitzer
Liverpool Library Staff
Carolyn & Lana Stafford
George & Helene Starr
Mark & Beth Steigerwald
John Steinburg & Karl Crossman
Doran & Deborah Stell
Frank & Kathleen Stith
Jonathan & Janet Stoberl
Richard & Kathleen Stoeckel
Jaisang Sun
Douglas Sutherland & Nancy Kramer
Myron & Julia Sydorowych
Thomas E. Talbot
Linda LeMura & Lawrence Tanner
Beverly Taylor & Gretchen Barfoot
Paul & Suzanne Terek
William & Margaret Thickstun
Mary Thompson
Nancy E. Tiedemann
Robin Neal & Karen Tietjen
Henry Tisdall
James A. Traver & Marguerite Conan
William Treat & Jomarie Alano
Ida Tili-Trebicka
Danan Tsan
David & Patricia Urban
Matt & Jennifer Vacanti
Joseph & Carole Valesky
Kathryn Vernay
Gian & Carole Vidali
John & Jean Vincent
Meghan & TJ Vitale
Earl & Jean Voorhees
Kevin & Debra Voorhees
William & Joanne Waghorne
Jeanne Walewski
Kristin & Jim Walker
JoAnn Wallace
Francis & Elaine Walker
Christopher Warren
Robert Warshal
Rose & Philip Weaver
Laurence & Linda Webster
Sally Webster
Anonymous
Lieselotte Weiner
Richard Weiskopf & Linda DeStefano
Volker Weiss
Jenna L. Weitzel
Glen Wells
Shirley Wells
Andrew & Leslie Wereszczak
Robert & Susan Westlake
Terry D. Wheat
Eleanor & Jesse Williams
Marlene Williams
Peter & Susan Winans
Virginia Winters
Carol Wixson
Barbara Woodarek
William & Mary Wormuth
Olwen Wright
Barbara Kirkpatrick
Marilyn Zaleon
Jack Zasada & Mary Haven
MaryAnn Zeppetello
Edmund & Kathleen Zielinski
Ann Zinsmeister
Amanda & Richard Zubek
Up to $99
Scott L. & Karen Abbott
Nancy Agen
Ellen M. Agnew
Ira & Joyce Ames
Veronica Amsterdam
Alfonso Annotto
Michael Anzalone
David & Michelle Auerbach
Marilyn Baader
David & Margaret Babcock
Lois & Susan Bahn
Alicia Bair
Casey Barduhn
Bryan & Beth Barner
Melissa Barraque
Mr. & Mrs. Ronald Bassett
Carolyne Bean
Nick Beehner
Barbara Bell
Mary Lou Bender
Archangel Berg
Julia Bergan
Steven & Laurie Berkowitz
Paul & Christine Bitterman
Carlton & Barbara Blanchard
Mary Bochino and Michael Kerker
Jeffrey & Kristine Bogart
Edward & Jane Bognaski
Jon & Patricia Booth
Margarita Borisova
Susan Borker
Stephen & Doreen Bosch
Jody Bottorff
Jessica Bouchard
Anonymous
Ben & Catherine Bradley
Cliff & Marie Buckley
William Buckley
Gary Burgess
Robert & Katie Burke
Mr. and Mrs. Michael and Karen Burns
James & Kristine Bushey
Richard & Sally Cafalone
Chris Calabro
Kent & Madeleine Calhoun
Cynthia Cappuccilli
Lisa Cardella
Thomas Carlin
Lynn & Mary Joy Carlson
Karen Carpenter
Gerald Carr
Judith Carr
Frederick & Patricia Carranti
Thomas & Bernadette Castilano
Ronald & Judith Cavanagh
Tiberio & Rose Chavez
Eric Cheney
Bob & Kim Cherry
Sherman & Carol Chottinger
Steve Churchill
Janet Clark
Eileen Clinton
A Harmony of Harps
Monte Colucci
Joseph & Judy Coniski
David Cook & Linda Deering
Jeffrey Cooper & Peggy Daub
John Costello
Gregory Couture
Robert & Barbara Covert
Darlene Cristantielli
Helen Cronk
Amanda Cruikshank
Catherine Cudworth
Marie Czajak
Daniel D& #39;Agostino
Scott Dauenhauer
Cheryl de Gracia
Carol Decker
Dennis Dewey
Michael & Pamela Dibella
The Dillon Family
Donald & Anne Doherty
Pauline Donovan & Carolyn Halton
Emily Dopkowski
Timothy Drew
Dale & Robin Drypolcher
Siobhan C Dunn
Willie & Ulli Dunn
Ingrid Dwyer
John & Shirley Edwards
Steven & Kathleen Effler
Joel Eglash
Matthew & Lynda Eichenlaub
Suzanne Ellis
James Emmons
Jean Eschner
Stanley & Jean Estrin
David Evans
Donna Exline
Heather Fais
Maria Lourdes Fallace
Michael Federici
Jane Feld
Paul Ferenchak
Doug & Jessica Fetterman
Anonymous
John & Ann Finamore
Mary Ann T. Finn
Alan Fischler & Karen McDonold
Pauline Fitzpatrick
Carl & Anell Ford
Jeffrey & Nancy Fortais
Kevin Foster
Samuel & Teresa Fragola
Dawn Franits
Marilyn Frankel
Pam Freeman
Judy Friedman
Donna Fumarola
George Gallandorm
Dale & Penny Gallonio
Mary Gardner
Steven & Linda Garner
Kevin Gaskin
Jon Gebers
Ronald Geuther
Christine Geyer
Diana Gianetto
Scott & Michelle Gillispie
Jeanie Gleisner
Ms. Kathryn A Glynn
Matthew Gogis
Timothy & Gail Gorman
Ruby Goronkin
Charles & Sandra Gowing
Betty Granatstein
Thomas Graves
Kimberly Greacen
Andrew Greeley
Diana Green
Edmund C. & Nancy Gremli
Yasser Guerra
Robert Ballentine & Ellen Guinard
Fay Gunn
Zarita Hack
Kathleen Hackett
Pat Hagemann
Richard & Lesia Haines
Melleny Hale
Mike Halliday
William & Katherine Halsey
David Hansen
Chad & Ann-Marie Harper
Dick Haskins
Susan and Richard Hawks
Avery & Elizabeth Head
Gretchen Heister
David & Alicia Henn
Tracy Herman
Ron Herrgesell
Christine Hirsch
Karen Hoffman
Marlene J Holstein
Timothy & Linda Horan
Anthony Hornfeck
Jayne A Humbert
Anonymous
Brian & Erin Ide
Ilonka Salisbury
Linda Imboden
Patricia Infantine
Stephen & Cheryl Jachym
Lindsey Jakubowski
Jimmy Curtin
Lorraine James
Renee Jensen
Pamela Jones
Willard Jones
Rita Josef
Allan & Rita Kanter
Sebastian Karcher & Lexi Carlson
Bruce Keller
Jennifer Kelley
Patrick Kenny
Kenneth Kenyon
Maureen Kenyon
Edward & Marilyn Kerwin
Lee Kiklier
Hubert & Ellen Kimball
Lynn King
Dessislava Kirilova
Fred & Christine Klemperer
Frances M. Knorr
Jason & Susan Koehl
Dave & Dorothy Kopp
Lynn and Marvin Koss
Adrienne Kraushaar
Allan & Marion Krauter
Roger Krieger
Sheila Lange
Gary LaPoint
Gretchen Lasda
SB Lazarus
Emily Ledgerwood
Michel Letterer
David & Cindy Lewis
Jackie Lewis-Frenay
Libo Wang & Weihong Li
Barbara Lighthall
Brittany Lighthall
Susan Lindenbaum
Caroline Liquori
Michael Locke
Matteo Longhi
Marshall Loomis
Maryanne Lorenz
Peter Lotto
Matthew Loveland
Linda Lovy
Nathan & Lindsey Ludke
Donale Dew & Michele Lyman
Michael & Donna Lynch
Elizabeth Lyons
Warren & Karen Machell
David & Mattie Mackenzie -Liu
Angana Mahapatra
William & Audrey Marcus
Deborah Markert
Gianetta Massett
Donald Masterson
Mastrangelo Family
Mark & Cheryl Matt
John & Isabel Mattiace
Allan & Cheryl Maxian
William & Cynthia McCauley
Lora McCooey
Stephanie McCusker
Patricia C. McGuire
Nancy McMorris
Karen Meiner
Edward Mervine
Michael Kadey
Jennifer Modugno
Joseph Molinari
Clara Monz
Amy Moon
Diana Morris
Catherine Mulholland
Martine Murphy
Keith Murray
Terri Murray
Leon & Patricia Nardella
Brenda Neuss
Marty & Millie Newshan
Judith Nicholson
Nancy E. Nojaim
Barbara Nunn
William O& #39;Keefe
Claudine O& #39;Loughlin & Ginny Cronin
Sarah Ohara
Karen Olenych
Mary Oliker
Julie Olin-Ammentorp
Andrew & Kathleen Olson
Patrick & Vicki O& #39;Neill
Nina Orlov
Ronald & Hildegarde Osborn
Stephen & Wenda Osborne
Ellen O& #39;Shea
BrierMae Ossont
John C. Ott and Janet Hamly-Ott
Frank & Nancy Paolozzi
Gregory Parsons
Francena Catherine Parthemore
Nanette Pasquarello
Joseph Pawletko
Mark & Katie Peck
Andrew Perry
Alicia Persaud
Kevin & Becky Peterman
Eric & JoAnne Pettit
Andrew & Joy Philips
Spencer V. Phillips & Noemi Miloradovic
William & Cynthia Piekiel
Edna Pike
Edwin & Louise Potter
Julie Powell
Holly Pratt
Mary Pritchett
Lisa Procanick
Louis & Joan Ragonese
Patricia Ratcliffe
Sara Ravesi
Michele Reese
Jennifer Reid
Nancy Rein
Nancy Reiners
Judith Renders
Robert & Kathleen Resch
Frances Toni Richardson
R. Xochitl Rick
Holly Rine
Mark & Bettyan Rinefierd
Ralph Rivers
Kathy Rizzo
Mary Roberts-Bailey
Mary Robertson
Sue Rockdashil
Julia Ross
Emil M. & Nancy Rossi
Robert & Lori Rupp
Mr. & Mrs. Richard J. Russo
Sherry Saben
John & Judy Sabene
Gloria W Sage
Linda Saul
Myron & Lois Schaffer
David & Theresa Schafran
Douglas Schiffer
Gerd & Georgia Schneider
Hart Schwartz
W. Hawley & Joan Scott
Donna & Jessica Scrimale
Anne Scuderi
Jacob Segal
Jim & Winki Seitz
Kim Sgroi
Kathleen Shattuck
Morgan Shaw
David Shelley
Gina Sherlock
Edward & Edith Shillitoe
Alberta L. Shouldice
Constantine Sideris
Len & Judi Simonds
Nancy Skahen
Daniel Skidmore & Shayne Knight
Steven Sledziona
Patricia Sly
Michael Small
Britton & Jennifer Smith
Marsha Smith
Kathleen Snedeker
Pete Souch IV
Peter & Kristl Spalding
Ryan Sparkes
Sandra Spencer CPA
John Sprey
Terrance & Mary Frances Squires
Jason St. George
Gretchen Stappenbeck
John Stawarz
Stephen Stehman
Dr. & Ms. Richard & Kathleen Steinmann
Barbara Jill Stellman
Gail Sterling
Nancy Stewart
Kathy Stockbridge
Jaclyn Streich
Andrew Swartz
Frank & Virginia Sylvester
Kevin Tampone
Colleen Theisen
Austin Thomas
Gary & Mary Lee Thurston
Daniel & Suzanne Todero
Donnarae Togni
Kenneth & Danielle Toscano
Kathy Townsley
George Treier
Bernardo Trindade
Gitta E Trippany
Robert Troy
Anthony Trupiano
Mary Tucker
Charlene Urtz
Faith Van Voolen
Shane Ventura
Kameshwar & Kashi Wali
Evan & Elizabeth Walker
Daniel Wallace
David & Mary Walsh
Connie Walters
Barbara T. Walzer
Loretta Wasielewski
Diane D. Webb
Tracy Wenndt
John Western & Patricia King
Mildred Wheeler
M.V. & Ellen Whitaker
Hamilton & Mary White
Kathleen Wiegandt
Linda Williams
Kristin & Steve Wilson
Mr. Robert Wilson
Eugene A Wirkus
Anonymous
Randy & Denise Wolken
Martin & Jennifer Wong
Christine Wood
Gregory & Rita Wood
Martin & Susan Woodruff
Terri York
Joyce Zadzilka
Thomasine Zajac & Kara Jones
Carla Zamudio
Carol & Horace Zellar
Shanshan Zhang
Jeremy & Karen Zhe-Heimerman
Neal & Betty Zulauf
In Memory of Ken & Helen Barrett
Robert & Marsha Chopko
In Honor of Walden & Emily Bass
Rachel Bass
Paul & Vivian Mosbo
In Memory of Robert R. Blair
Richard Blair
In Memory of Naomi Bray
Nancy Skahen
In Honor of Linda Carmona
Tiberio & Rose Chavez
Willie & Ulli Dunn
Mike Rozmarin & Holly Edwards
Eugene A Wirkus
In Honor of Linda Carmona & Chris Rozmarin
Joseph M Schlesinger
In Memory of Carmen Costa, Jr.
Donna Costa
In Memory of Ann-Marie Cronin
Evelyn Brenzel
In Memory of Isabel Cummings
Raymond Cummings
In Memory of Sidney T Dana MD
Carol Brodsky
Elaine Rubenstein
In Memory of Leslie Davis
Barbara Davis
In Memory of Anthony DeAngelis
Patricia DeAngelis
Rose & Philip Weaver
In Memory of Kit Dodd 
Becky Dodd
Patricia C. McGuire
Mark Phelps, Mary Cay Phelps
Julie Powell
Jim & Winki Seitz
In Memory of Jane Enos
Holly Pratt
In Memory of Donald E. Fallace
Maria Lourdes Fallace
In Honor of Vicki & Robert Feldman
Adam & Mia Feldman
In Honor of Vicki Feldman
Dan & Terry Miller
In Honor of Annette Friedrichs
Liverpool Library Staff
In Honor of Sally Gould
Sally Webster
In Memory of Gerald Groff
Rocco & Roberta Mangano
In Honor of Lindsay Groves
Robert & Beth Oddy
In Honor of Mary Ellen Higgison
Eileen Clinton
In Honor of Susan Jacobs
Marilyn Frankel
Irwin & Beth Goldberg
Lynn and Marvin Koss
Dianne Apter and Tom McKay
Myron & Lois Schaffer
Donna & Jessica Scrimale
Faith Van Voolen
Barbara T. Walzer
In memory of Susan Jones
John F. Jones
In Honor of The Longtime Commitment of Fred
Klemperer & Susan Jacobs
Dr. Jeffrey Krishner & Lorraine Rapp
In Memory of Harvey Kaiser
A Harmony of Harps
Robert & Suzanne Congel
Steven & Kathleen Effler
Fred & Christine Klemperer
Elizabeth Lyons
Eric & Judy Mower
In Memory of Edward M. Lewis
Beverly Lewis
In Honor of Liverpool Schools Music Teachers
Holly Pratt
In Honor of Larry & Jen Loh
Darrel & Michelle Mullins
In Honor of Carolyn Bernstein & Doug Lyon
Marc & Holly Bernstein
In Honor of George & Maureen Macero
Lynda & Terry Wheat
In Memory of Anne C Maier
Martha S Maier
In Memory of Betty Mann
Anonymous
In Memory of Peg Mascaro
Catherine Cudworth
In Memory of Gertrude Mathews
Veronica Amsterdam
Robert & Kathleen Burt
Kathleen Hackett
William & Katherine Halsey
William & Audrey Marcus
Michael Kadey
W. Hawley & Joan Scott
In Honor of Tasha Cooper & Tom Mattern
Jeffrey Cooper & Peggy Daub
In Memory of Ross Melvin
Cliff & Marie Buckley
Karen Carpenter
Ruby Goronkin
David & Geri Joor
Fred & Christine Klemperer
Gelene Lewis
Leon & Patricia Nardella
Neal & Betty Zulauf
In Memory of Carl Monz
Clara Monz
In Memory of Marcia Murphy
R. Patrick & Margaret Corbett
In Honor of Ernest Muzquiz
Thomas & Patra Maloy
In Honor of Susan Olinsky
Kent & Madeleine Calhoun
In Memory of George Oplinger
Judith Dehn Oplinger
In Honor of Julia Pilant
Patricia E. Freyberger
In Memory of Donna Perricone
Barbara Genton
In Honor of Darryl Pugh
Henry Tisdall
In Honor of Peter Rabinowitz
Elizabeth Jensen & Robert Turner
In Memory of Lee Reitano
Kristin & Steve Wilson
In Memory of Ernest S. Rose
Stanley & Jean Estrin
Patricia Sharpe
In Memory of Dr. Lorne Runge
Ellen Runge
In Memory of Dr. Robert Scheer
Chadd & Nicole Baker and Family
Carolyn Gordon
Marlene J Holstein
Mary Rose Kott
Ronald & Mary Jane Monsour
Judy Friedman
In Memory of Caryl Simonds
Len & Judi Simonds
In Honor of Harold Smulyan
Susan, Lisa, & Betsy Smulyan
In Honor of Xue Su
Ed & Louise Stevens
In Honor of Symphoria Musicians
G. Burton & Susan Harbison
Mrs. Sherwin Radin
In Memory of Dr. Edwin Yarwood
Ann Zinsmeister
In Memory of Gerald Zampino
Anthony & Kathy Joseph
---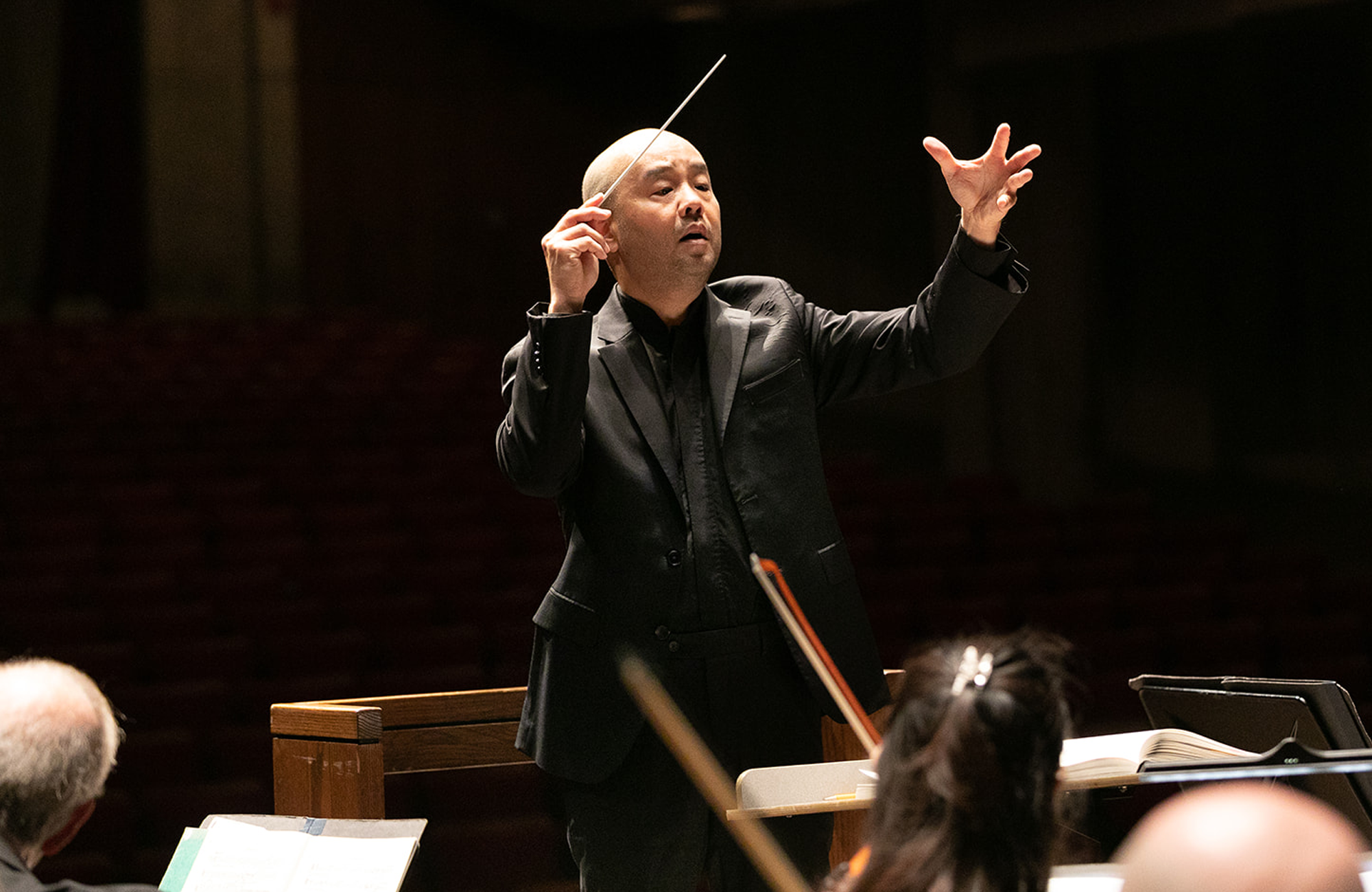 ---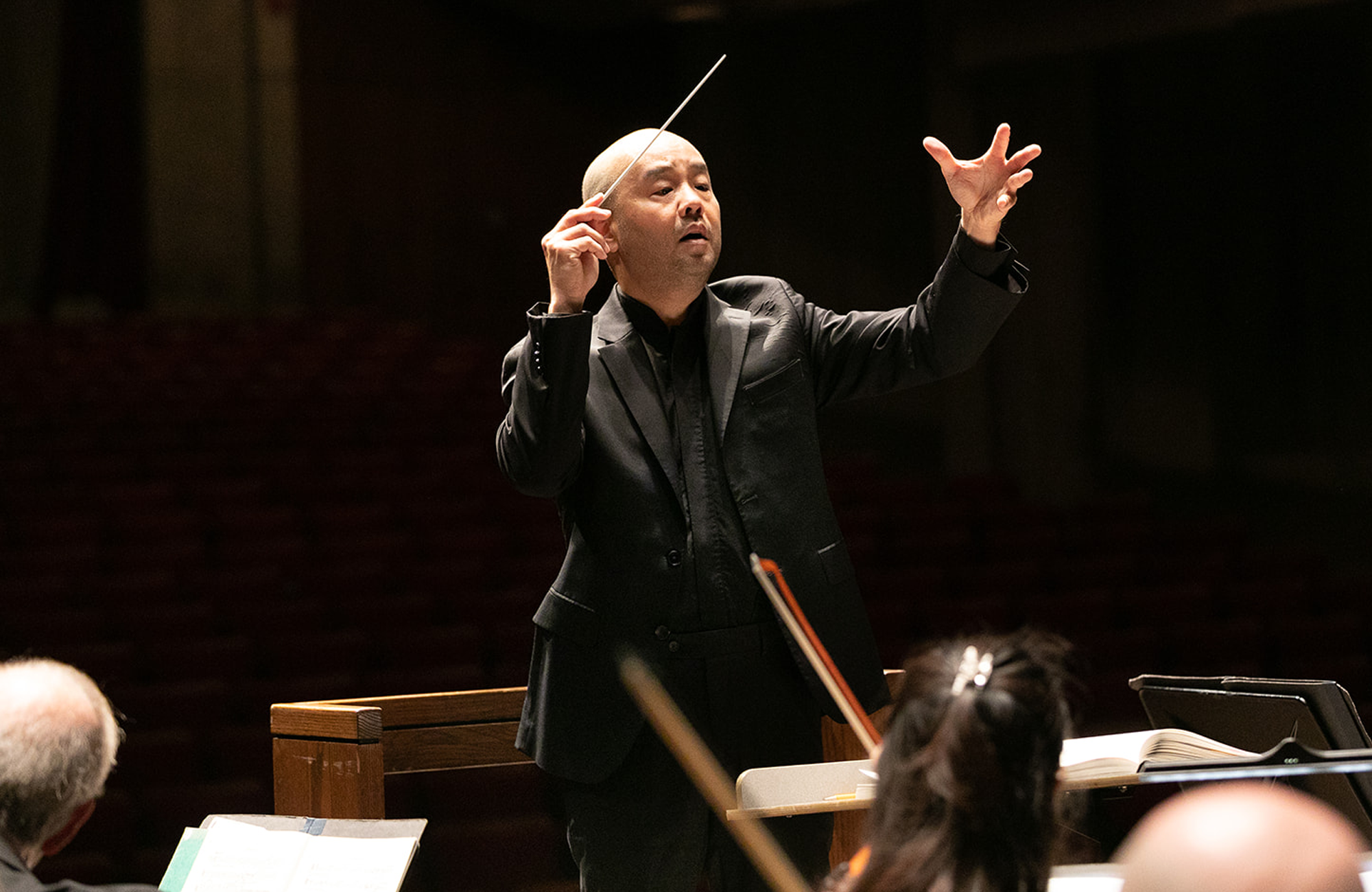 ---
Board of Directors
---
Mary Ann Tyszko, President
President & CEO, SRCTec (retired)
Anna Putintseva, Secretary
Partner, Bousquet Holstein
Frank Messere, Treasurer
Dean Emeritus, School of Communication, Media and the Arts, SUNY Oswego
Violet Bundi
Attorney, Interfaith Works
Amy Christian
Symphoria Musician (Violin)
Kelly Covert
Symphoria Musician (Flute/Piccolo) & Corporate Giving & Annual Fund Manager
Caragh Fahy
Owner & President, Madison Financial Planning Group
Vicki Feldman
Community volunteer and expert volunteer fundraiser
Kimberly Flomerfelt-Puc
Certified Legal Nurse Consultant
Jon Garland
Symphoria Musician (Horn) & Director of Operations
George Kilpatrick
Host, Inspiration for the Nation
Allan Kolsky
Symphoria Musician (clarinet)
Robert Lieberman
Managing Partner, RAV Properties
Shelly Thompson-Liedka
Vice President & Commercial Banking Manager, M&T Bank
Wale Oguntola
Nephrologist, St. Joseph's Health Hospital & Crouse Hospital
Jackie Penfield
Senior HR Consultant, OneGroup
Peter Rabinowitz
Professor, Hamilton College
Martha Sutter
Interim Associate Dean of Academic Affairs & Teaching Professor of Voice, Syracuse University
Marcus Webb
Program Manager, Entrepreneurship at Columbia Technology Ventures
Gregory Wood
Symphoria Musician (Cello)
---