Coleridge-Taylor Perkinson's Sinfonietta for strings is followed by Fei-Fei performing Mozart's Piano Concerto No. 20 in D minor for Piano and Orchestra, K. 466. Symphoria performs Schubert's Symphony No. 9 also known as the "Great."
---
PROGRAM
COLERIDGE TAYLOR PERKINSON: Sinfonietta No. 1
MOZART: Concerto No. 20 in D minor for Piano and Orchestra, K. 466
SCHUBERT: Symphony No. 9, D. 944 (The Great C Major) 

---
---
Thanks to our sponsors for this performance!

David & Cheryl Abrams

---
PROGRAM NOTES
When Coleridge-Taylor Perkinson (1932–2004) was born, his mother—a pianist, singer, and choral director—named him after the most prominent Black classical musician of the time, British composer Samuel Coleridge-Taylor. It was an optimistic decision, especially for a single woman at the height of the Depression, one who was unable to raise the child on her own. Her choice, however, was prescient. While Perkinson never attained the world-wide fame briefly enjoyed by his namesake, he was an even more versatile musician. Among other things, he was a first-class jazz pianist (he played with the Max Roach Quartet), a conductor (he was a co-founder of the Symphony of the New World, the first integrated orchestra in the United States), a distinguished teacher, an arranger for performers like Harry Belafonte, a music director for ballet companies—and a composer of film and TV scores as well as concert music. Yet despite his skills and his commercial success, he was frustrated throughout his life because his success in the "classical" field was blocked by racial discrimination. Only recently has he begun to get the recognition that he deserves.
Many of Perkinson's works are rooted in, but not constrained by, African American history and musical traditions. His First String Quartet, for instance, uses the spiritual "Calvary" as source material, although in a less recognizable way than, say, Copland uses "Simple Gifts" in Appalachian Spring. In contrast, tonight's opener, his Sinfonietta No. 1 (1954–55) for strings, takes its inspiration from, but is not constrained by, the European traditions he also loved—in particular, the music of Bach, with a nod in the direction of Stravinsky's neo-classicism. The fast outer movements, with their bracing changes in meter, are marked by textual ingenuity and rhythmic energy: The finale is especially driving, keeping up its momentum even when the surface of the music seems to relax. In between, we have an aching Largo that, as many have pointed out, has a kinship to the Barber Adagio.
It took a dozen years for Perkinson's First Sinfonietta to be performed. The last symphony by Franz Schubert (1797–1828), nowadays generally called the Symphony No. 9 (the catalog of his music is something of a mess), took even longer to reach an audience. Composed around 1825, it was rejected by the Vienna Musikverein. Only in 1839, after Schumann rediscovered the manuscript (Schubert had left it to his brother Ferdinand), did the Ninth get its first hearing, with Mendelssohn conducting.
Other than the delays in their premieres, the two works seem like polar opposites. Most obviously, whereas Perkinson's work is compact, in both length and orchestration, Schubert's seems bursting at the seams. Except for the 1824 Beethoven Ninth (Schubert had heard the premiere—and quotes it subtly in the finale), it's the longest symphony composed up to that time. And although the orchestra seems modest when compared to what Berlioz enlisted for the Symphonie fantastique a few years later (much less when compared to what Mahler typically demanded), it's actually hefty for the time, and it gives the trombones a prominence unmatched by any symphony up to that point—or, for that matter, for years to come. Then, too, while Perkinson's work is highly contrapuntal, Schubert's lyricism usually avoids such knotty textures. And whereas the Sinfonietta looks back (although with a contemporary twist), Schubert's Ninth looks ahead.
Indeed, while the question of what stands as the first fully "Romantic" symphony has no answer, Schubert's Ninth is surely one of the contenders, a work that charges confidently into the unknown, leaving classical restraint well behind. Emotions are outsized (the huge dissonant climax in the second movement makes the equivalents in Beethoven's "Eroica"—perhaps Schubert's model here—seem mild); structures are loosened; the dynamic range is extreme; harmonies are adventurous, especially the modulations—that is, shifts from one key to another; and the accumulation of rhythmic energy is unprecedented.
More striking is the way that its vast scope stimulates the listener's imagination. The effect is hard to describe without turning flowery, but Schumann must have felt it, since he said he was "transported" on hearing the work—and wrote to his fiancée Clara, "I was completely happy, and wished for nothing else save that you might be my wife and I could also write such symphonies." In its broad vistas, it has more in common with Mahler's work, for instance, than with Mendelssohn's or Brahms's. Indeed, Mahler compared Schubert's music to "a rushing river flowing freely and indomitably, a river one cannot tame but from which one can take long drafts"—and nowhere is that quality clearer than in the Ninth. No surprise that Mahler admired it tremendously, even producing his own "retouched" edition. Indeed, we're performing it tonight partly as a leadup to our performance of the Mahler Second at the end of the season.
Between a work that looks back and one that looks ahead, we have a concerto that looks inward: the Piano Concerto No. 20 in D Minor (1785) by Wolfgang Amadeus Mozart (1756–1791). Granted, both the Perkinson and the Schubert have their introspective moments. Still, on the whole, both are brightly lit—and neither has the self-laceration that the Mozart D-Minor Concerto has. The anguish is all the more striking given Mozart's overall position in the canon. Mozart stands, above even Haydn and Beethoven, as the exemplar of the classical style, a composer whose poise is unmatched. In fact, for a while his music was denigrated by some listeners for being too balanced, too well mannered. Even while that misperception was widespread, however, this Concerto—along with Don Giovanni, the G-Minor Symphony, and a few other works—was exempt, viewed as a proto-Romantic piece that dug deep. Beethoven's advocacy didn't hurt: He performed it often. Since Mozart, under a tight deadline, didn't have time to write cadenzas for the work, Beethoven also provided cadenzas of his own, as did such other composers as Clara Schumann, Brahms, Busoni, Reinecke, and—wildest of all—arch-romantic Charles Valentin Alkan, as part of a transcription of the entire work for solo piano. Tonight's soloist, Fei-Fei, will be performing the Beethoven cadenzas, which have long been the most popular.
From the roiling orchestral introduction—more notable for its anxious atmosphere than for its thematic content—you know, says Fei-Fei, that "you are on a very special journey." As she observes, even aside from its character, the opening is unusual for a concerto. Normally, the orchestra introduces the movement's main themes; here, the piano enters with new material,  as if the soloist were a "protagonist." This is a portent of what is to come: The Concerto includes more sustained conflict between soloist and orchestra than is normal in concertos of the period. The sense of drama is heightened by "the intricate, complicated textures" (like those in the Perkinson). As Fei-Fei points out, "Mozart had discovered Bach's music only a few years earlier; he was tremendously inspired and one can clearly hear that here."
Yet the Concerto is not uniformly fervent. "The emotional range is so vast in this piece. The passion and the drama are counterbalanced with so much beauty and serenity: That's makes the emotional experience of this piece extremely fulfilling." This interleaving of contrasting sentiments is central to the Concerto's character. Fei-Fei points, for instance, to the journey of the second movement, with the unusual title Romance, which, as in the Perkinson, provides some respite. "It's one of the most beautiful movements," but its serenity is "contrasted with a middle section that goes into G minor and is completely stormy again." The finale, too, has its emotional twist: "I love how it starts in D minor, one of the darkest and emotionally stormy keys," and then moves to "one of the brightest keys, sending everybody home with a happy D Major. That's really genius!" I suspect you'll agree.
Peter J. Rabinowitz
Have any comments or questions? Please write to me at PRabinowitz@ExperienceSymphoria.org
FEATURED ARTISTS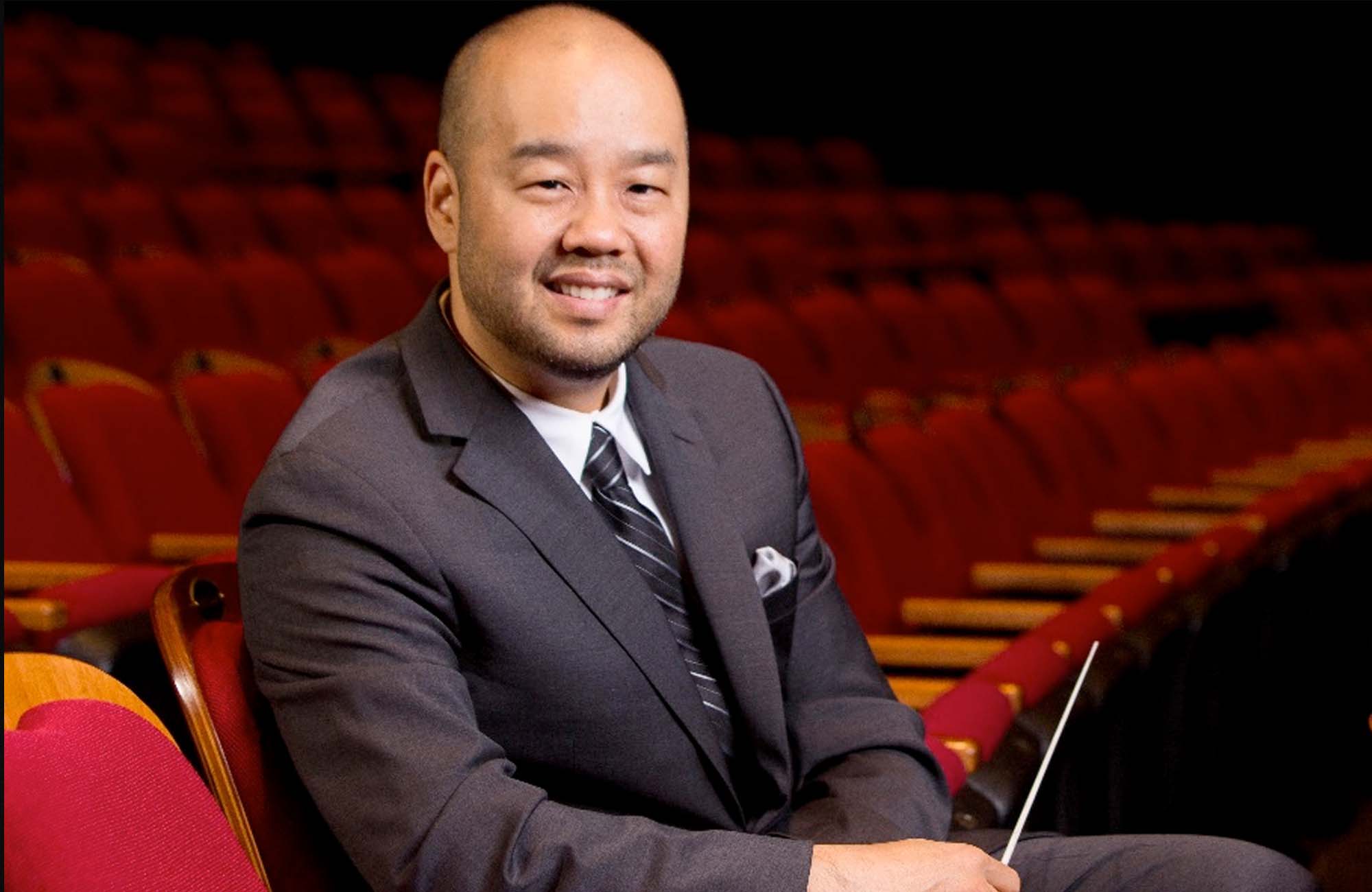 LAWRENCE LOH | conductor
Lawrence Loh is Music Director of Symphoria (Syracuse, NY). Mr. Loh was Assistant, Associate and Resident Conductor of the Pittsburgh Symphony Orchestra from 2005-2015 and he returns annually to lead a wide variety of programs.
Mr. Loh's previous positions include: Music Director of the West Virginia ...
Lawrence Loh is Music Director of Symphoria (Syracuse, NY). Mr. Loh was Assistant, Associate and Resident Conductor of the Pittsburgh Symphony Orchestra from 2005-2015 and he returns annually to lead a wide variety of programs.
Mr. Loh's previous positions include: Music Director of the West Virginia Symphony Orchestra, Music Director of the Northeastern Pennsylvania Philharmonic, Artistic Director and Principal Conductor of the Syracuse Opera; Music Director of the Pittsburgh Youth Symphony Orchestra; Associate Conductor of the Dallas Symphony Orchestra; Associate Conductor of the Colorado Symphony Orchestra and Music Director of the Denver Young Artists Orchestra.
Mr. Loh is active as a guest conductor, both in the U.S. and abroad. In addition to annual concerts in Pittsburgh and Dallas, his recent engagements include the Boston Pops (Tanglewood), North Carolina Symphony, Baltimore Symphony, Florida Orchestra, Pensacola Symphony, Atlanta Symphony, National Symphony, Detroit Symphony, San Diego Symphony, Seattle Symphony, Buffalo Philharmonic, Albany Symphony and the Cathedral Choral Society at the Washington National Cathedral. Past engagements include the National (Washington D.C.), Indianapolis, Tacoma, Utah, Rochester, Naples, Knoxville, Florida, El Paso, San Luis Obispo, Edmonton, Colorado, Charleston (SC), Malaysia, Daejeon (South Korea) and Greater Bridgeport Orchestras. His summer appearances include the festivals of Grant Park, Sun Valley, Bravo Vail Valley, Aspen, Mann Center in Philadelphia, Breckenridge, Las Vegas, Hot Springs, the Kinhaven Music School and the Performing Arts Institute (PA). In the summer of 2016, he made his debut at Tanglewood, conducting Shostakovich's 5th Symphony with the Boston University Tanglewood Institute Young Artists Orchestra and returned to Tanglewood in 2017 to conduct the Boston Pops.
Having a particular affinity for pops programming, Mr. Loh has been engaged for repeat performances with Chris Botti, Idina Menzel, Ann Hampton Callaway and more. He has assisted John Williams on multiple occasions and conducted numerous sold-out John Williams tribute concerts. He is particularly adept at conducting concerts synchronizing live orchestral music with film, and he has lead Jurassic Park, Pixar in Concert, Disney in Concert, The Wizard of Oz and Singin' in the Rain, among other concert productions.
Mr. Loh received his Artist Diploma in Orchestral Conducting from Yale, his Masters in Choral Conducting from Indiana University and his Bachelor of Arts and Certificate of Management Studies from the University of Rochester. Lawrence Loh was born in southern California of Korean parentage and raised in Carlisle, Pennsylvania. He and his wife Jennifer have a son, Charlie, and a daughter, Hilary. Follow him on instagram @conductorlarryloh or twitter @lawrenceloh or visit his website, www.lawrenceloh.com.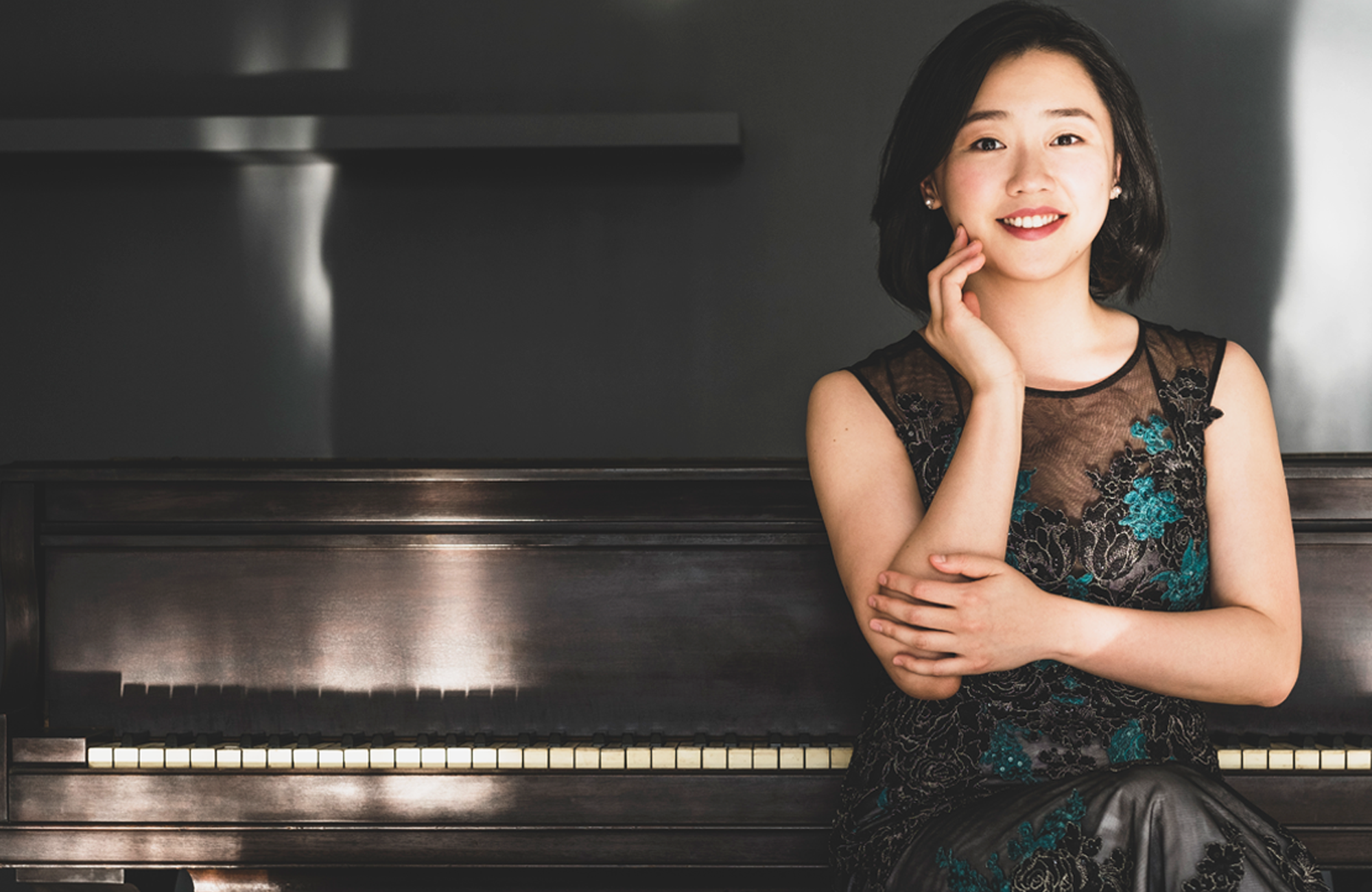 FEI-FEI | piano
Praised for her "bountiful gifts and passionate immersion into the music she touches" (The Plain Dealer), pianist Fei-Fei is a winner of the Concert Artists Guild Competition and a top finalist at the 14th Van Cliburn International Piano Competition. She continues to build a reputation for her poetic interpretations, ...
Praised for her "bountiful gifts and passionate immersion into the music she touches" (The Plain Dealer), pianist Fei-Fei is a winner of the Concert Artists Guild Competition and a top finalist at the 14th Van Cliburn International Piano Competition. She continues to build a reputation for her poetic interpretations, charming audiences with her "passion, piquancy and tenderness" and "winning stage presence" (Dallas Morning News), both in the US and internationally, including her native China.
Fei-Fei's concert tours have taken her across the globe in concerto performances, recitals and chamber music collaborations alike. Recent projects include artist-in-residence with the Baden-Baden Philharmonic touring in Germany, a Carnegie Hall performance and tour of Spain with the New York Youth Symphony, a 19-city tour of China with her Aletheia Piano Trio, as well as concerto engagements with the Costa Rica National Symphony, Shenzhen Symphony, Pacific Symphony, and Amarillo Symphony orchestras. Her 2022-23 season highlights include performance of Rachmaninoff's Piano Concerto No. 3 at Lincoln Center with the Pegasus Symphony as well as performances of lesser-represented repertoire such as concertos by Leroy Anderson, Florence Price, Clara Schumann, and Xiaogang Ye.
Additional career highlights include performances with the Fort Worth Symphony, Kansas City Symphony, Buffalo Philharmonic, Aspen Music Festival Orchestra, Spokane Symphony, Corpus Christi Symphony, Austin Symphony, Denver Philharmonic, Anchorage Symphony, Youngstown Symphony, and the Juilliard Orchestra. Internationally, she has performed with Canada's Calgary Philharmonic, Germany's Rostock and Baden-Baden Philharmonic orchestras, and in China with the Hong Kong Philharmonic and China National Symphony orchestras.
Fei-Fei was showcased prominently as a Cliburn finalist in the documentary film, Virtuosity, about the 2013 Cliburn Competition, which premiered on PBS in August 2015. Deeply committed to sharing her joy for music and connecting with communities, Fei-Fei also engages students and community audiences through frequent school and outreach concerts and masterclasses. Born in Shenzhen, Fei-Fei began piano lessons at the age of 5. She is a graduate of The Juilliard School where she studied with Dr. Yoheved Kaplinsky, and is currently pursing Doctoral of Musical Arts degree with pianist Yefim Bronfman at Manhattan School of Music.