Subscribe Today!
Great Discounts On Seats: First-time subscribers receive 50% OFF! Symphoria subscriptions range from $128 to $544 for Masterworks, from $80 to $340 for Pops, from $96 to $140 for the Casual and $66 to $78 for Spark Series.
Save On ALL Single Tickets: Your subscription discount extends to any additional single tickets you may want to purchase throughout the season.
Bring Friends, Get a Discount: Your subscription includes two Symphoria "Buy One, Get One" vouchers, valid for the 2020-21 season. Use yours to grow the Symphoria family!
Meet The Musicians: Subscribers receive invitations to meet our orchestra musicians, guest artists and conductors at events throughout the season.
Livestream: Enjoy Symphoria performances from the comfort of your own home with our new livestreaming options.
SERIES SUBSCRIPTION
Get first priority for seating, and ensure that the same seats are available for every performance.   Series subscribers also get priority for in-person attendance, if seating in the hall becomes limited due to COVID-19.
SYMPHORIA UNLIMITED
With Symphoria Unlimited you can hear all of the great Symphoria concerts you want.  Receive best available seating for all Symphoria Series concerts.   Individual Symphoria Unlimited memberships are just $19.99 per month, and offer a single ticket or 2020-21 live stream for any regular series (masterworks, pops, casual, spark or kids) performance.  Family Symphoria Unlimited memberships are $29.99 per month, and include 2 adult and 2 kids tickets for any regular series performance.  Symphoria Unlimited membership are billed to your checking account on the 1st day of each month.   Seating in boxes, and section A are excluded from Symphoria Unlimited memberships.   Special events are also excluded from Symphoria Unlimited memberships.  In addition, Symphoria gives an additional Symphoria Unlimited membership to an adult in need every time a Symphoria Unlimited membership is purchased.
IN PERSON ATTENDANCE AND LIVESTREAMING
We're sure that you have many questions about what your experience will be next season. We know there is still a lot of uncertainty ahead, but we're optimistic about the return of in-person audiences.
Please find our COVID protocols as of September 7, 2021.
Attendance will be limited to allow for ample space between patrons.
Every patron must be masked.
Each patron must provide one of the following:
o Proof that he/she has been fully vaccinated for at least 2 weeks or
o Proof of a negative 

COVID

 test result administered within 72 hours of the concert.
To ensure maximum safety for all concerned, children who are too young to receive the vaccine will also need to provide a negative 

COVID

 test administered within 72 hours of the concert.
What does this mean for Symphoria subscribers? Here are our plans as of today:
All of our concerts in September, October, and November will take place at Inspiration Hall,  709 James Street in downtown Syracuse (see below for more information on the venue).
Masterworks, Pops, and Casual concerts during this period will each be performed twice from Inspiration Hall. Masterworks and Casual concerts will take place on Saturday at 7:30 pm and Sunday at 2:00 pm. The Pops concerts will take place on Friday and Saturday evenings at 7:30pm.
As long as social distancing protocols are in place, subscribers will have a choice of attending in person or joining us from home through the livestreamed concerts. Subscribers choosing to livestream will select the preferred performance date. The concert access link will be provided by email the week before the concert.
We'll return to the Civic Center on December 18 & 19 for our Holiday Pops concerts, and to St. Paul's Church on January 9 for our Casual series concert. After that, depending on NYS guidance, we expect that the rest of the season will become the Symphoria experience you're used to.
We will provide updates to you as they are available, including any information from NYS and Onondaga County that may necessitate changes to concert locations and livestreaming options.
ADDITIONAL INFORMATION ABOUT SUBSCRIBING
You may be asking: "Why should I subscribe today? I'd rather wait until September when I know
more." While we understand your hesitancy, subscribing early gives you the most choice in how you
experience Symphoria this fall.
The first 300 renewing subscribers to each series are guaranteed seats at Inspiration Hall. You will be assigned a seat that's comparable to your favorite seats at the Civic Center.
If you're among the first 150 subscribers to renew for the Masterworks, Pops or Casual series, you can choose which in-person concert you'd like to attend. There will be two performances for each of these series concerts from September to November.
You can elect to watch the livestream if you're not ready to attend in-person events in the fall. You will select which of the two Masterworks or Pops performances you'd like to attend.
After the first 300 subscription renewals for each series are received, renewing subscribers will be placed on a waiting list to attend in-person. We will do our best to provide you a seat at Inspiration Hall that is comparable to your seat at the Civic Center.
Everyone attending in person must provide proof of vaccination or a negative PCR test. Masks, temperature checks, and social distancing will be required.
Flex Plans and single tickets go on sale June 15, so renew today to secure your seats for the 2021-22 season. After June 15, you'll still be able to get your favorite seats at the Civic Center. We just can't guarantee that you'll be able to join us in person at Inspiration Hall in September, October, or November.
FLEXPACKS (ON SALE JUN 15)

FlexPacks offer the discount of a subscription with an ability to select your specific seat and more concert selection flexibility.  Choose any group of four, five, six or eight concerts, across all series. (Note: Seat selection varies from concert to concert.)
To purchase subscriptions or FlexPacks offline:
Call (315) 299-5598, ext. 201
Stop by 234 Harrison Street, Syracuse, NY 13202
Box Office Hours: Monday – Friday 9:30am to 3:30pm and 1 hour prior to each performance at the venue
*PLEASE NOTE: All programs and artists are subject to change.
Eight Concert Series at Inspiration Hall (Sept.-Nov.) and Crouse Hinds Theater (Jan.-May).  Performances at Inspiration Hall will be Livestreamed
All performances at 7:30pm on Saturdays and 2pm on Sundays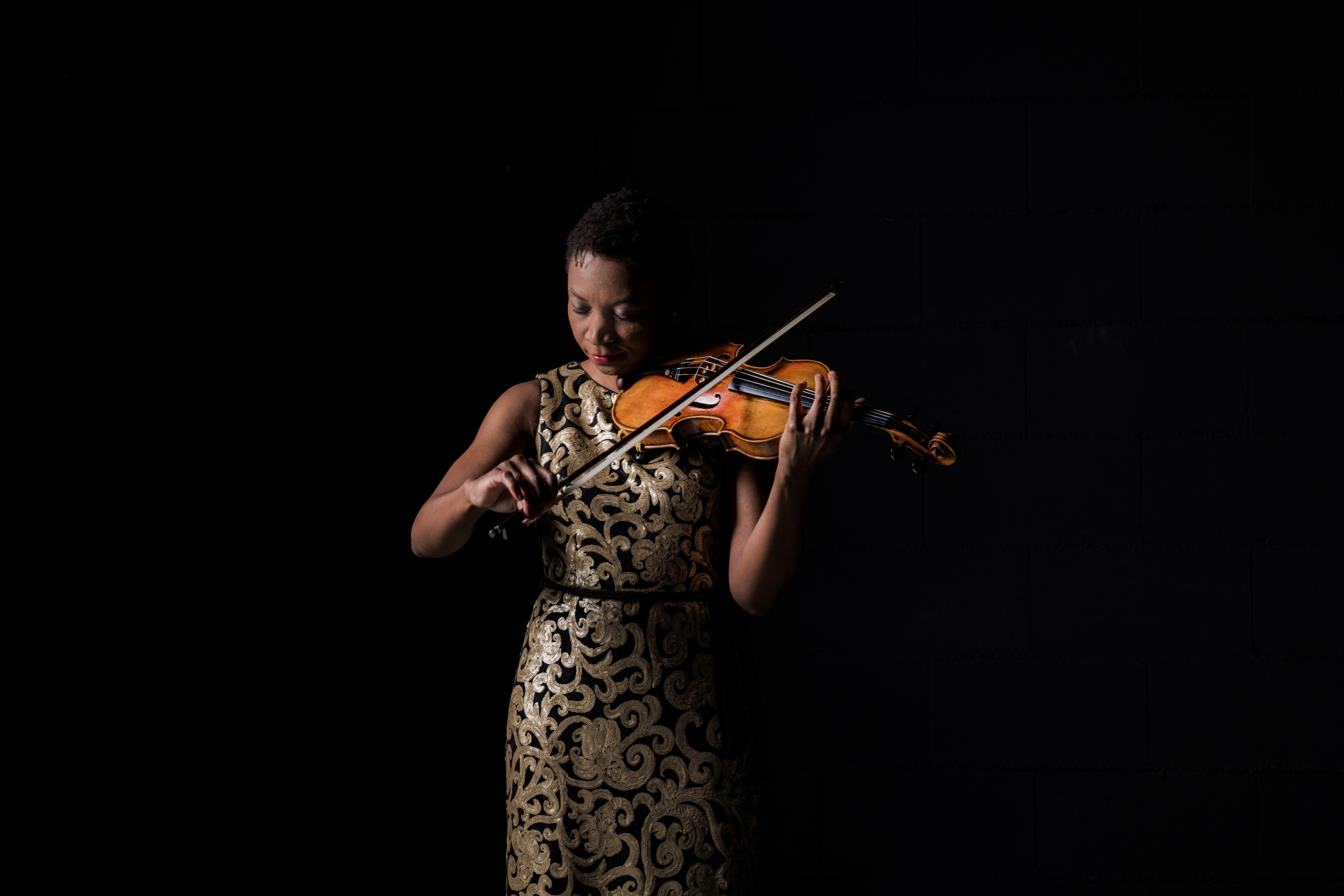 You won't want to miss Ludwig van Beethoven's Symphony No. 5. Plus, Tai Murray performs Tchaikovsky's Violin Concerto, and Gioachino Rossini's charming Overture to Semiramide starts the Masterworks series on the right note.
Joseph Bologne, Chevalier de Saints-Georges, was a colleague of Wolfgang Amadeus Mozart's. Saint-Georges's Symphony No. 2 and Mozart's Symphony No. 39 will be performed side-by-side in a marvelous reframing of what we think we know about the Classical period. CNY's longtime friend, Julian Schwartz, performs Dmitri Shostakovich's powerful Cello Concerto No. 1.
Inspired by Antonin Dvorak's instance at creating an American symphonic idiom, his Symphony No. 9 (From the New World) is paired with two amazing American works. Symphoria performs Adolfus Hailstork's An American Fanfare in celebration of the composer's 80th birthday and Erich Korngold's cinematic Violin Concerto rounds out the evening.y other spacious themes that celebrate the joy and romantic nature of life.
Pianist Natasha Paremski toasts the New Year with two amazing works by George Gershwin: Rhapsody in Blue and his Second Rhapsody. You'll remember Quinn Mason's gorgeous music from the 2020-21 season, and you'll love his Toast of the Town Overture. Aaron Jay Kernis's poignant Elegy honors all who have suffered during the COVID crisis. . 3.
Jon Nakamatsu returns to Syracuse to perform Maurice Ravel's Concerto in G. You'll love Samuel Coleridge-Taylor's picturesque Ballade and the concert closes with Sergei Rachmaninoff's Symphony No. 3.
Music from Spain and Mexico is the centerpiece, with Arturo Márquez's Danzon No. 2 and Joaquín Rodrigo's beautiful Concerto de Aranjuez. Enjoy a celebration of Spain's beauty with Nikolai Rimsky-Korsakov's Capriccio Espagnole and Maurice Ravel's beloved Boléro.
The Syracuse University Oratorio Society returns to the Symphoria Stage for Francis Poulenc's gorgeous Gloria. This all-French program also features music by Lily Boulanger and Camille Saint-Saens powerful Symphony No. 3 (The Organ Symphony.)
Sensational soprano Sari Gruber returns to Syracuse to perform Strauss' gloriously serene and transcendent Last Four Songs. Copland's masterpiece Symphony No. 3, with its inspiring last movement based on Fanfare for the Common Man, is featured after intermission for an unforgettable conclusion.
Five Concert Series at Inspiration Hall (Oct.) and Crouse Hinds Theater (Dec.-May).  Inspiration Hall performances will be Livestreamed • All performances at 7:30pm
A musical journey with Syracuse saxophone superstar, Joe Carello.
Home for the Holidays with Vocalist Rachel Mulcahey, returns to CNY for your favorite holiday tradition.  Please note, there will be a special 1:30PM matinee performance on Dec. 18.
HAPPY BIRTHDAY, JOHN WILLIAMS
Help us wish John Williams a happy 90th birthday as Symphoria performs his wonderful film scores.
Violinist Lisa Dondlinger joins Symphoria for a fusion of classical and movie music like you've never heard before.
Love the classic sounds of Frankie Valli, The Drifters, The Del Vikings? The Doo Wop Project begins at the beginning, tracing the evolution of Doo Wop from the classic sound of five guys singing tight harmonies on a street corner to the biggest hits on the radio today.
Four Concert Series at Saint Paul's Syracuse or livestreamed • All performances at 3:00pm
Symphoria's Casual Series begins with the charming Midsummer Night's Dream Overture by Felix Mendelssohn. Symphoria musicians Sonya Stith Williams and Eduardo Sepúlveda perform J.S. Bach's Concert0 for Violin and Oboe, and the beautiful Symphony No. 3 by Louise Farrenc rounds out the concert.
Enjoy music of North and South America with this eclectic program. Selections include Starburst by Jessie Montgomery and Symphony No. 3 (At the Camp Meeting) by Charles Ives. Chilean composer Enrique Soro's stunning Andante Appassionato and Appalachian Spring by Aaron Copland complete this program.
Three comedic selections will lighten your mood: Wolfgang Amadeus Mozart's Musical Joke, Dmitri Shostkovich's Piano Concerto No. 1, containing a starring role for John Raschella, Symphoria's principal trumpet, and Igor Stravinsky's clownish Pulcinella Suite.
Get to know your Symphoria musicians with this program of our favorite compositions. You raved about this program before, and you'll love our second installment!
All performances at 7:00pm at Inspiration Hall
Enjoy an afternoon of great music and food in the Hawley Green neighborhood! Symphoria headlines with a 7 pm concert, and local vendors and restaurants will be featured in this Spark-series streetfest!
Symphoria is sharing sweet treats just in time for Valentine's Day. Bring your sweetheart and enjoy a wonderful evening pairing music and dessert.
Symphoria celebrates the music of the Haudenosaunee to honor the alliance of the six indigenous Nations in our region.
All performances at 10:30am at Inspiration Hall or livestreamed
Your favorite Halloween tradition returns with creepy classical music and family-friendly activities, including a Costume Parade!
Explore CNY's ecosystem through music in this STEAM-inspired program.
Learn all about CNY's indigenous Haudenosaunee, the Nation of "people who built the house" in our region.
FREQUENTY ASKED QUESTIONS
Here are some other questions you might have about the 2021-22 season:
I just want to livestream until Symphoria is back at the Civic Center. Can I get a discount on my full-priced subscription?
You might change your mind by September and we want to make sure you have a seat if you decide you want to attend in person. Because providing livestreamed performances entails considerable expense, there is not an option to discount your subscription.
What happens if NYS reduces the allowed audience size to fewer than 150 people in the fall?
Giventhe increasing numbers of vaccinations, we don't think this will happen. If it does, we will contact you. The earlier you renew your subscription, the more flexibility you'll have.
How much will my 2021-22 subscription tickets cost?
Even though our expenses are increasing, as they are for everyone, your subscription prices will remain the same. Your loyalty matters to us, so we're holding subscription prices steady for the 2021-22 season.
When will the Shoppingtown Shuttle begin running?
The Shuttle will be available for the first concert back in the Civic Center. Right now, that's our December 18 & 19 Pops concerts and our January 22 Masterworks concert.
When will I be back in the Civic Center?
Current plans say that Pops subscribers will be at the Civic Center for the December 18 & 19 Holiday Pops concerts. Masterworks subscribers will be back for the
January 22 concert. If NYS guidance evolves dramatically over the summer, we may move back to the Civic Center earlier, and we'll let you know by September 1.
Can I still livestream?
Livestreaming will continue as long as social distancing requirements are required.
I have box seats. Where will I sit at Inspiration Hall?
There is a lovely balcony space that will be reserved for patrons with box seats.
I'm not sure I want to sign up for a full-season subscription. Can I just buy single tickets or a Flex Plan?
Single tickets and Flex Plans won't go on sale until June 15. Single tickets for in-person audiences will be extremely limited until we return to the Civic Center.
Where is Inspiration Hall? Is there parking?
What kinds of patron amenities are available?
Inspiration Hall is conveniently located at 709 James Street, on the corner of James and Catherine Streets in what used to be St. Peter's Church. Attilio's Restaurant and The Century Club are within walking distance. VIP and paid parking will be available in several of the private, fenced parking lots nearby. All lots are located less than a block from Inspiration Hall. There is also some street parking available very close to the venue. Refreshments will be available, and Inspiration Hall has a fully accessible entrance and a fully accessible restroom. Additional restrooms are also available.