Subscribe Today!
Great Discounts On Seats: First-time subscribers receive 50% OFF! Symphoria subscriptions range from $128 to $544 for Masterworks, from $80 to $340 for Pops, from $96 to $140 for the Casual and $66 to $78 for Spark Series.
Save On ALL Single Tickets: Your subscription discount extends to any additional single tickets you may want to purchase throughout the season.
Bring Friends, Get a Discount: Your subscription includes two Symphoria "Buy One, Get One" vouchers, valid for the 2020-21 season. Use yours to grow the Symphoria family!
Meet The Musicians: Subscribers receive invitations to meet our orchestra musicians, guest artists and conductors at events throughout the season.
FLEXPACKS
FlexPacks offer the discount of a subscription with more concert selection flexibility.  Choose any group of four, five, six or eight concerts, across all series. (Note: Seat selection varies from concert to concert.)
To purchase subscriptions or FlexPacks offline:
Call (315) 299-5598, ext. 201
Stop by 234 Harrison Street, Syracuse, NY 13202
Box Office Hours: Monday – Friday 9:30am to 3:30pm and 1 hour prior to each performance at the venue
*PLEASE NOTE: All programs and artists are subject to change.
Eight Concert Series at Crouse Hinds Theater • All performances at 7:30pm
A GRAND OVERTURE WITH JON NAKAMATSU
Celebrate opening night and Beethoven's birthday with pianist Jon Nakamatsu and Symphoria! You'll recognize the gorgeous Allegretto from the Symphony No. 7 from many classic films.
Join Symphoria for music that celebrates the triumph of the human spirit, despite the obstacles life can throw at us. From Wang Jie's Symphony No. 1, depicting her escape during China's Cultural Revolution, to Tchaikovsky's inner battle with depression explored in his "Pathetique", Symphony No. 6, music transcends the struggles we can endure. World- renowned pianist Sara Davis Buechner, a proud transgender woman, uses music to provide a voice to the LGBTQ community.
MISSA SOLEMNIS WITH S.U. ORATORIO SOCIETY
Although Beethoven's Missa Solemnis is often eclipsed by his Symphony No. 9, hearing it is just as overwhelming. Don't miss this opportunity to hear one of the greatest works of all time, performed with Syracuse University's Oratorio Society.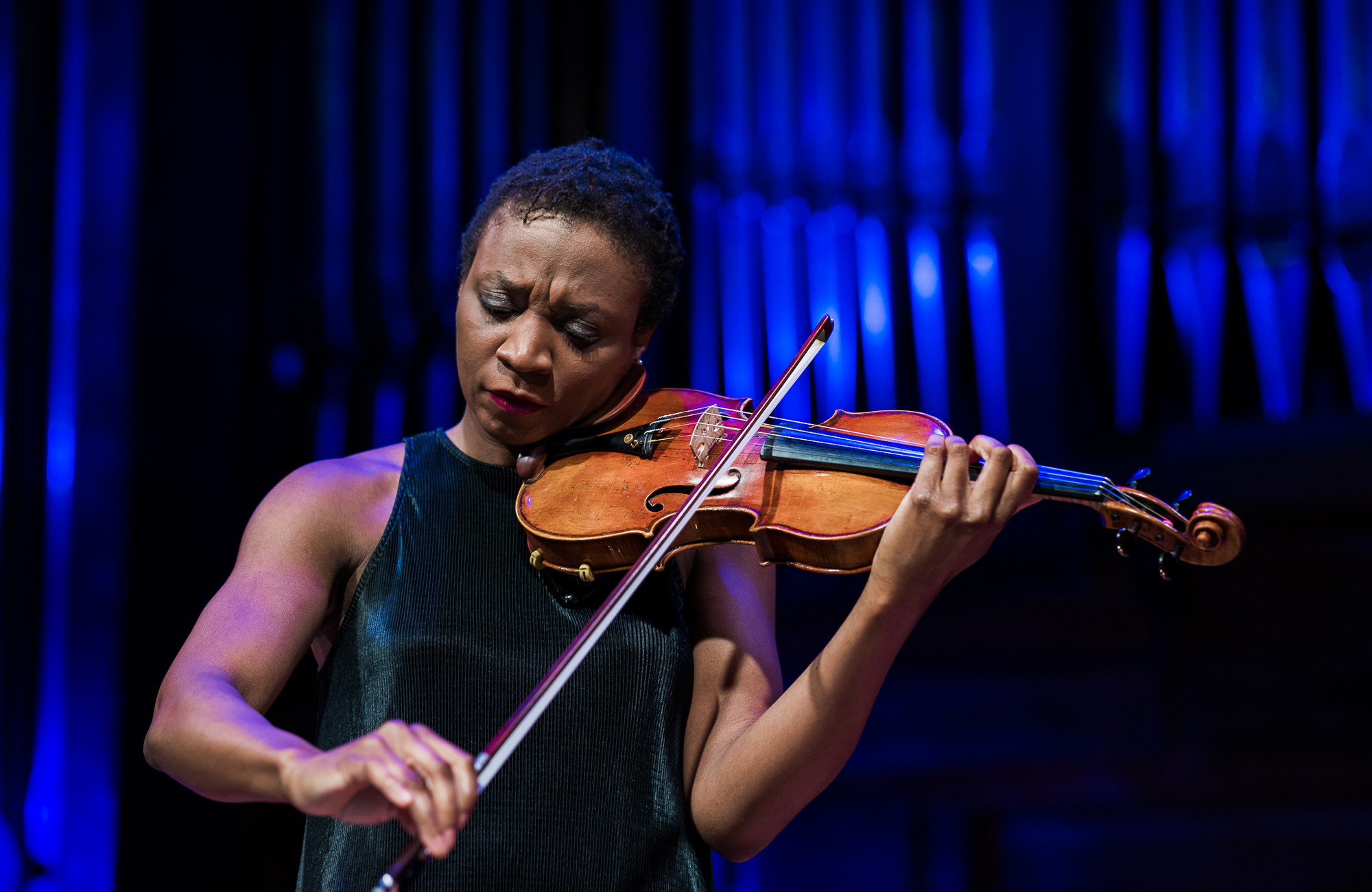 Ring in 2021 with Tai Murray and the amazing Tchaikovsky Violin Concerto. Joan Tower's classic Made in America will be sure to please. Sibelius's inventive and powerful Symphony No. 5 is the perfect finale.
MUSIC OF THE AMERICAS FESTIVAL
Spring is right around the corner, and we'll jubilate with Copland's glorious Appalachian Spring. Erase the winter chills with Fandangos by Roberto Sierra, born in Puerto Rico and now residing in Camillus, NY. Missy Mazzoli's testament to Detroit's heyday and recent renaissance rounds out a spectacular evening of music.
MUSIC OF THE AMERICAS FESTIVAL
Trumpeter Ryan Anthony brings Jim Stephenson's Concerto for Hope, written to honor all who suffer from cancer. A cancer patient himself, Ryan's story will uplift and inspire as will Symphoria's side-by-side performance with the Symphoria Young Artists Orchestra.
Feed your soul on a menu prepared by French composers. At an evening of music full of wit and light, the Syracuse University Oratorio Society performs with Symphoria in Poulenc's masterful Gloria & Saint-Saëns Organ Symphony completes the experience.
Fresh from her victorious performance at our 2019 Rachmaninoff Festival, pianist Natasha Paremski is eager to return to Syracuse to share the Tchaikovsky Piano Concerto No. 1 with you. Shostakovich's dramatic musical depiction of the Russian Revolution, his Symphony No. 11 makes for an unforgettable conclusion.
Five Concert Series at Crouse Hinds Theater • All performances at 7:30pm
JOHN WILLIAMS' GREATEST HITS
Travel to a galaxy far, far away with the greatest road trip playlist of all time. Symphoria will perform music from Star Wars, Indiana Jones, E.T., and more!
Celebrate the Season with your favorite Symphoria Pops Conductor and holiday tunes. The Syracuse Pops Chorus and other favorite community groups join Symphoria on stage for CNY's favorite tradition. *There will be an additional 1:30pm Saturday matinee performance.
A DE-LOVELY VALENTINE'S DAY
CNY's own Nick Ziobro and Julia Goodwin delight you and your sweetheart with your favorite romantic tunes from the Great American Songbook. It'll be a Valentine's Day you won't forget!
Fantasia, one of our favorite films, turns 80 this year! Relive your favorite moments with professional dance companies from across CNY. *There will be an additional 1:30pm matinee performance.
MUSIC OF THE AMERICAS FESTIVAL
Love the classic sounds of Frankie Valli, The Drifters, The Del Vikings? The Doo Wop Project begins at the beginning, tracing the evolution of Doo Wop from the classic sound of five guys singing tight harmonies on a street corner to the biggest hits on the radio today.
Four Concert Series at Saint Paul's Syracuse • All performances at 3:00pm
Beethoven left an indelible mark on the future of both symphonic and chamber music: his masterful Concerto for Violin, Violoncello, & Piano seamlessly combines the two, featuring our own Sonya Stith Williams, violin, Heidi Hoffman, cello & Rob Auler, piano.
Last season, you loved it when we played our favorite pieces. This season, you get to vote on your favorite pieces. What will the program include? The only way to find out is to come to the concert! Voting begins in the fall of 2020.
MUSIC OF THE AMERICAS FESTIVAL
The Argentine bandoneon is South America's version of the accordion. Piazzolla's Concerto for Bandoneon is named for the highest mountain in the Andes mountain range, and you'll love the works written by Aaron Copland and Florence Price at the peaks of their composition careers.
It's Toujours Paris! for this lovely afternoon concert of works relating to the City of Lights! With works by Mozart and Haydn, The Violin Concerto No. 1 of Chevalier St. Georges completes this salon de musique.
All performances at 7:00pm (Locations vary)
Put on your lederhosen and unpack your (root)beer stein. Join Symphoria at the State Fairgrounds for a festival of music, great food, and activities for the whole family!
Our favorite circus returns to the Symphoria stage!
MUSIC OF THE AMERICAS FESTIVAL
Musical worlds collide as world-renowned gospel music expert Dr. Joan Hillsman and Symphoria sing the good news of our culturally rich and vibrant community.
All performances at 10:30am at Inspiration Hall
A spooktacularly musical Halloween with one of our favorite composers, Beethoven! When his ghost visits the orchestra, he learns how his own music influenced music for the last 250 years.
What do music and science have in common? EVERYTHING!
Walk through the woods with Peter and friends during this musical favorite for the young and the young-at-heart.